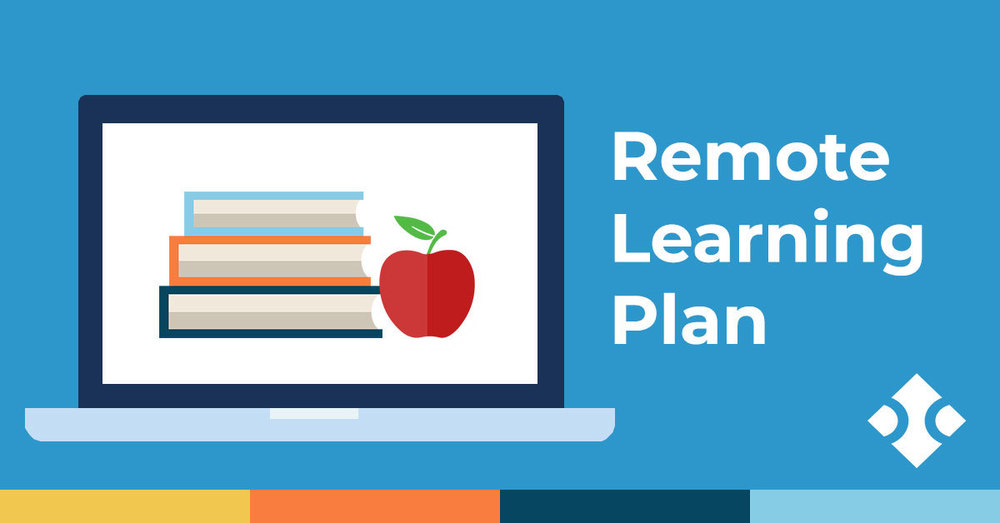 Arcola to Now Offer Remote Learning Option
Tom Mulligan
Tuesday, August 04, 2020
The Arcola School District's Return to School Plan is being adjusted to now offer a full remote learning option for families. Families that want their child(ren) to be on a full remote learning plan must click on the link below and fill out the questionnaire by this Friday, August 7 at 3:00 pm. If you select a full remote learning option, students will be required to stay on that full remote option at least through the first quarter, which ends October 16.
The current Arcola Back to School plans (short and long version) have both been posted on the district website. Using this information, caregivers can get a fairly good idea of what a return to "in-person" school will look like. These plans will be changed to allow for the remote learning option.
The district remote learning option will not be like it was last spring. It will be a much more rigorous process with higher expectations than it was in the spring.
Although the remote plan will not be completely set until we know the exact number of students choosing full remote learning, it will likely include some or all of these requirements (many of them would be daily):
To remote into "live streamed" lessons with teachers between 8 am and 3 pm. For JH-HS students, this could be live streaming into each classroom.
To access online platform such as SeeSaw (for younger students) and Google Classroom (for older students)
To access instructional videos posted to an online platform.
To access online instructional programs such as eSpark, IXL, etc.
To receive, complete and return assignments electronically
To work closely with a teacher to coordinate additional online meeting times if a student receives special services (special education, RTI, ESL).
If you elect to have your child(ren) attend school the first quarter on a full-time remote learning plan, please click on the link below and complete the form. You only need to complete the form if you ARE selecting a full remote learning plan option. If you are having trouble with the link, please email Superintendent Tom Mulligan at tmulligan@arcolaschools.com. Use the same email for questions about the remote learning option.
https://forms.gle/TWGisawnJdudvEhY6
_____________________________________________________________________________________________
El Plan de Regreso a la Escuela del Distrito Escolar de Arcola se está ajustando para ofrecer ahora una opción de aprendizaje remoto completo para las familias. Las familias que quieren que sus hijos estén en un plan de aprendizaje remoto completo deben hacer clic en el siguiente enlace y llenar el cuestionario para este viernes, 7 de agosto a las 3:00 pm. Si selecciona una opción de aprendizaje remoto completo, los estudiantes deberán permanecer en esa opción remota completa al menos hasta el primer trimestre, que finaliza el 16 de octubre.
Los planes actuales de Regreso a la Escuela de Arcola (versión corta y larga) se han publicado en el sitio web del distrito. Usando esta información, los padres/encargados pueden tener una buena idea de cómo será un regreso a la escuela "en persona".
La opción de aprendizaje remoto del distrito no será como la primavera pasada. Será un proceso mucho más riguroso con mayores expectativas que en la primavera.
Aunque el plan remoto no se establecerá completamente hasta que sepamos el número exacto de estudiantes que eligen el aprendizaje remoto completo, es probable que incluya algunos o todos estos requisitos (muchos de ellos serían diarios):
"Transmitir en vivo" a distancia/remota las lecciones con los maestros entre las 8 am y las 3 pm. Para los estudiantes de JH-HS, podría tener que transmitir en vivo cada clase.
Acceder a una plataforma en línea como SeeSaw (para estudiantes más jóvenes) y Google Classroom (para estudiantes mayores)
Acceder a los videos instructivos publicados en una plataforma en línea.
Acceder a programas de instrucción en línea como eSpark, IXL, etc.
Recibir, completar y devolver las asignaciones electrónicamente
Trabajar en estrecha colaboración con un maestro para coordinar tiempos adicionales de reunión en línea si un estudiante recibe servicios especiales (educación especial, RTI, ESL).
Si elige que su(s) hijo(s) asistan a la escuela el primer trimestre en un plan de aprendizaje remoto a tiempo completo, haga clic en el enlace a continuación y complete el formulario. Solo necesita completar el formulario si está seleccionando una opción de plan de aprendizaje remoto completo. Si tiene problemas con el enlace, envíe un correo electrónico al Superintendente Tom Mulligan al tmulligan@arcolaschools.com. Utilice el mismo correo electrónico para preguntas sobre la opción de aprendizaje remoto.
https://forms.gle/TWGisawnJdudvEhY6