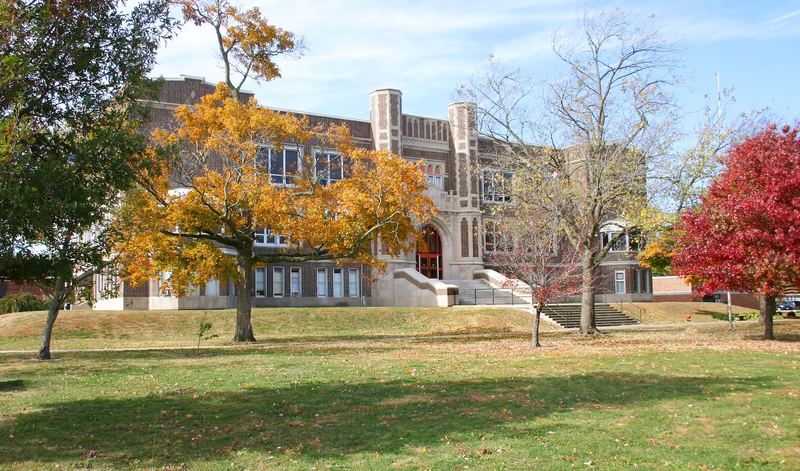 Arcola CUSD #306 is an innovative school district preparing our students for the 21st century while embracing a traditional, small school culture in a community that goes above and beyond to support its schools. Our focus is on the growth and development of each individual child. The School District Vision is to be an innovative leader in providing an educational experience that creates an individualized plan for each and every student. . .
The district boasts a culturally diverse student body and a strong tradition of exceptional and successful extra-curricular programs. Please explore the district website and discover how our schools will help your children reach their full potentials. -- and why the community of Arcola is the perfect place to raise a family.
Arcola School District #306 is a consolidated unit school district with two official school buildings: Arcola Elementary School serves students in Preschool-Grade 6 and Arcola Junior-Senior High School serves students in Grades 7-12. All students in the Arcola School District are located in one large, connected facility. This facility includes an elementary entrance, junior high entrance and high school entrance allowing for separation of services to students and families. The current enrollment in preschool through grade 12 is 710 students with 370 students in PreK-6 and 340 students in 7-12. The current preschool program enrolls 60 students.
Arcola is a rural community of around 2,900 residents and is located twenty-five miles south of Champaign and twenty minutes north of Mattoon right off of Interstate 57. The Arcola School District extends 113 square miles and includes students from the communities (or parts of communities) of Arcola, Hindsboro, and Chesterville. The majority of the school district falls in Douglas County with a small portion falling in Coles County.
The Arcola School District does not discriminate on the basis of race, color, national origin, sex, disabilities or age in its programs and activities and provides equal access to the Boy Scouts and other youth groups.
The district is organized in the different departments all located at 351 W Washington, Arcola Il and can be reached by calling 217-268-4963.
1. District Office – Tom Mulligan, tmulligan@arcolaschools.com - Superintendent and Business Personnel
2. Elementary School – Megan Clark, mclark@arcolaschools.com - Principal, Kyle Shay, kshay@arcolaschools.com - Assistant Principal and Staff
3. Junior High/High School – Nick Lindsey, nlindsey@arcolaschools.com - Principal, Amber Behrends, abehrends@arcolaschools.com - Assistant Principal and Staff
4. Operation and Maintenance – Ken Vogt, kvogt@arcolaschools.com - Director and Staff
5. Nurse, Kalie Moreno, kmoreno@arcolaschools.com
The following are the district immunization records for 2021-2022 school year
The district employs around 70 Certified Staff Members and around 40 Full-Time Support Staff and 10 Part-Time Support Staff Members