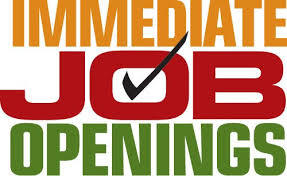 The following positions are currently available. Please send resume and cover letter to the appropriate people indicated in the table. Hard copies can be mailed to the following:
Appropriate Person
351 W Washington
Arcola, IL 61910
*all certified positions are posted on the IASA Job Bank for more details
The Arcola School District shall provide equal employment opportunities to all persons regardless of their race; color; creed; religion; national origin; sex; sexual orientation; age; ancestry; marital status; arrest record; military status; order of protection status; unfavorable military discharge; citizenship status provided the individual is authorized to work in the United States; use of lawful products while not at work; being a victim of domestic or sexual violence; genetic information; physical or mental handicap or disability, if otherwise able to perform the essential functions of the job with reasonable accommodation; pregnancy, childbirth, or related medical conditions; credit history, unless a satisfactory credit history is an established bona fide occupational requirement of a particular position; or other legally protected categories. No one will be penalized solely for his or her status as a registered qualifying patient or a registered designated caregiver for purposes of the Compassionate Use of Medical Cannabis Pilot Program Act.
For more information about your rights, grievance procedures, or to file a complaint, contact the Nick Lindsey, Title IX Coordinator at 351 W Washington. Arcola, IL 61910; nlindsey@arcolaschools.com 217-268-4963; or Tom Mulligan, Non-Discrimination Coordinator (Section 504 Coordinator) 351 W Washington. Arcola, IL 61910; tmulligan@arcolaschools.com 217-268-4963.
Equal Employment Opportunity and Minority Recruitment Policy
| Position | Person Responsible | E-Mail |
| --- | --- | --- |
| Junior High Math Teacher | Nick Lindsey, Principal | nlindsey@arcolaschools.com |
| | | |
| | | |
| | | |
| | | |
| | | |