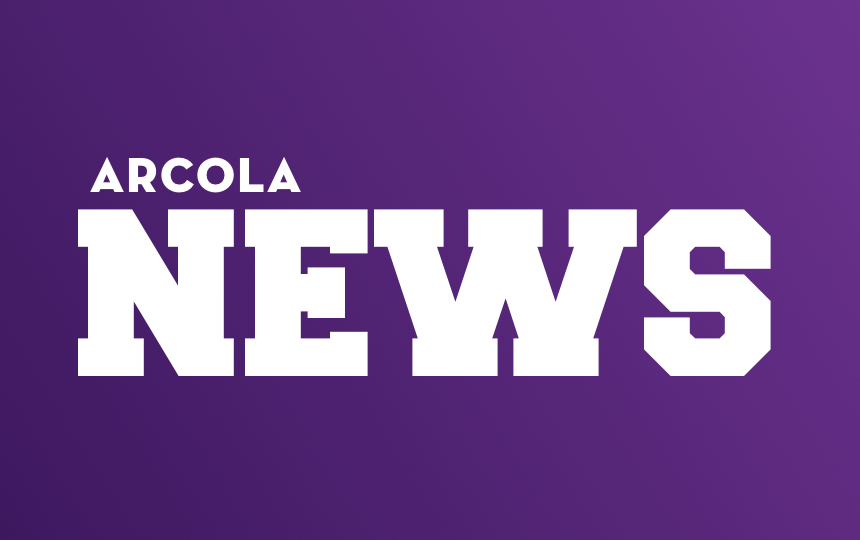 Latest Version of Back to School Plan
Tom Mulligan
Friday, August 06, 2021
Arcola School District Reopening Plan for 2021-2022
It was through an amazing partnership between and among the school district staff, our families, the community and the Douglas County Health Department that the Arcola School District was able to stay in person for almost the entire 2020-2021 school year. While circumstances have changed from last year, we are still under various restrictions related to the pandemic from the Illinois Department of Public Health (IDPH) and the Illinois State Board of Education.
The following is a summary of important requirements and expectations for the 2021-2022 school year. These are just the highlights. To access the entire back to school plan, please click on the website link https://www.arcola.k12.il.us/o/arcola-cusd/page/opening-of-school-2021-2022
It is important to note that the district will continually be considering local circumstances. Changes in local circumstances may cause a change in the plan requirements. As usual, we will work hard to quickly communicate these changes to all stakeholders.
The district staff spent a lot of time looking at guidance, reviewing local data, and engaging in thoughtful conversations to come up with this plan. Here is a brief table on the family survey results:
Section 1 - School Calendar, Schedule, In-Person-Remote Learning
The district plans to require in person learning for all students (with very few exceptions) and will return to the pre-pandemic dismissal time of 3:00 pm for the 2021-2022 school year.
All students are required to attend school in person during the 2021-2022 school year. Remote learning can only occur for a student under two circumstances: 1) Permanent Remote Learning – this can only occur when a district team, which includes the parents/guardians, has determined that a student needs a full-time home health care accommodation due to a medical disability and 2) Temporary Remote Learning – this occurs when a non-vaccinated or vaccine ineligible student has been required to self-quarantine by the school, the CDC, IDPH, the local county health department or by a health care provider for a specific period of time.
Remote students at grades 3 – 12 will be required to live stream into the classroom during the school day unless excused (Excused absence must be communicated to the school). Students in Grades K – 2 will be required to complete posted assignments and instructional videos for the day.
Section 2 – Safety of Students, Staff and Visitors
1. The district will require that masks be worn indoors by all individuals (age 2 and older) when inside the school building. This includes all students, staff, and visitors in all situations including indoor athletics.
2. In general, people do not need to wear masks when outdoors. However, particularly in areas of substantial to high transmission, CDC recommends that people who are not fully vaccinated wear a mask in crowded outdoor settings or during activities that involve sustained close contact with other people who are not fully vaccinated.
3. Unless exempt by CDC Order, passengers and drivers are also required to wear a mask on school buses. If a student enters a bus without a mask they will be provided one by the driver.
4. School staff members are to help students commit to physical distancing as much as possible by arranging furniture to model and reinforce physical distancing of at least 3 feet.
5. It is recommended that district staff maintain at least 3 feet of social distancing for all students. This may again include the need to remove furniture and other materials as much as possible without negatively impacting the quality of instruction.
6. School staff will maximize physical distance as much as possible when moving through food service lines and while eating indoors. Students under 12 years of age will be kept at least 3 feet apart during breakfast/lunch. It is recommended that unvaccinated older students (12 +) and adults also choose to sit at least 3 feet apart from other students during lunch/breakfast.
Section 3 – Health Protocols
Parents/Guardians are to conduct the temperature check and symptom screening before the student leaves the house for school. Students who have symptoms of infectious illness, such as influenza (flu) or COVID-19, should stay home and contact their healthcare provider for testing and care.
The district will no longer require stickers and will no longer conduct temperature and symptom screenings at school.
Parents/Guardians will still need to closely communicate with the school regarding student illness.
The full plan has a step-by-step process that outlines family and school requirements when it comes to sick students.
Unvaccinated students and staff members will still be required to quarantine if they are considered to be a close contact to an individual that tested positive for COVID-19 with two significant exceptions.

The new requirements from IDPH indicate that if a school has a full mask requirement in place (and masks are being appropriately worn), students that are between 3 – 6 feet do NOT need to quarantine even if they are determined to be a close contact. If students are within 3 feet for more than 15 minutes of another individual that tests positive for COVID, they will still be required to quarantine. But . . .
There is a new procedure called "Test to Stay." If someone unvaccinated is determined to be a close contact but is not symptomatic, he/she (the parent/guardian) can agree to be tested on days one, three, five, and seven from date of exposure with a rapid test. If the person remains negative at each one of those tests, the individual does NOT need to quarantine.

Vaccinated students and staff will not be required to quarantine even if considered a close contact.
The district will only request information regarding vaccination status of students during situations of close contact and quarantine.
The school nurse will be conducting rapid testing at school with parent/guardian consent. This could significantly shorten the time students are out of school.
Students exhibiting the following symptoms will be required to be tested before returning/remaining at school: Fever above 100.4 or Above, Cough, Loss of Taste, Loss of Smell, Sore Throat or Body Aches.
Students exhibiting the following symptoms will not necessarily require testing: low grade fever, headache, runny nose, congestions, vomiting, diarrhea, or other symptoms.
Section 4 – Cleaning Protocols
District staff will continue to implement rigorous cleaning protocols.
___________________________________________________________________________________
Plan de reapertura del distrito escolar de Arcola para 2021-2022
Fue a través de una asociación increíble entre el personal del distrito escolar, nuestras familias, la comunidad y el Departamento de Salud del Condado de Douglas que el Distrito Escolar de Arcola pudo permanecer en persona durante casi todo el año escolar 2020-2021. MIentras las circunstancias han cambiado con respecto al año pasado, todavía estamos bajo varias restricciones relacionadas con la pandemia del Departamento de Salud Pública de Illinois (IDPH) y la Junta de Educación del Estado de Illinois.
El siguiente es un resumen de los requisitos y expectativas importantes para el año escolar 2021-2022. Estos son solo los aspectos más destacados. Para acceder al plan completo de regreso a clases, haga clic en el enlace del sitio web al final de esta página.
Es importante tener en cuenta que el distrito considerará continuamente las circunstancias locales. Los cambios en las circunstancias locales pueden provocar un cambio en los requisitos del plan. Como de costumbre, trabajaremos arduamente para comunicar rápidamente estos cambios a todas las partes interesadas.
Sección 1 - Calendario escolar, horario, aprendizaje remoto, aprendizaje en persona
1. El distrito planea requerir el aprendizaje en persona para todos los estudiantes (con muy pocas excepciones) y volverá a la hora de salida previa a la pandemia de las 3:00 pm para el año escolar 2021-2022.
2. Se requiere que todos los estudiantes asistan a la escuela en persona durante el año escolar 2021-2022. El aprendizaje remoto solo puede ocurrir para un estudiante en dos circunstancias: 1) Aprendizaje remoto permanente: esto solo puede ocurrir cuando un equipo del distrito, que incluye a los padres/tutores, ha determinado que un estudiante necesita una acomodación de atención médica en el hogar de tiempo completo debido a una discapacidad médica y 2) Aprendizaje remoto temporal: esto ocurre cuando la escuela, el CDC, el IDPH, el departamento de salud local del condado o un proveedor de atención médica le han requerido a un estudiante no vacunado o no elegible para vacunas que se ponga en cuarentena período de tiempo específico.
3. Los estudiantes remotos en los grados 3 al 12 deben tener la capacidad de transmitir en vivo al salón de clases durante el día escolar a menos que estén justificados (la ausencia justificada debe comunicarse a la escuela). Los estudiantes en los grados K - 2 tendrán que completar las tareas publicadas y los videos instructivos del día.
Sección 2 - Seguridad de estudiantes, personal y visitantes
1. El distrito requerirá que todas las personas (de 2 años en adelante) usen máscaras en el interior del edificio de la escuela. Esto incluye a todos los estudiantes, personal y visitantes en todas las situaciones, incluido el atletismo de interior.
2. En general, las personas no necesitan usar máscaras cuando están al aire libre. Sin embargo, particularmente en áreas de transmisión sustancial a alta, los CDC recomiendan que las personas que no están completamente vacunadas usen una mascarilla en entornos al aire libre con mucha gente o durante actividades que impliquen un contacto cercano sostenido con otras personas que no están completamente vacunadas.
3. A menos que estén exentos por orden de los CDC, los pasajeros y conductores están "obligados" a usar un cubrebocas en los autobuses escolares. Si un estudiante ingresa a un autobús sin cubrebocas, el conductor le proporcionará una.
4. Los miembros del personal de la escuela deben ayudar a los estudiantes a comprometerse con el distanciamiento físico tanto como sea posible arreglando los muebles para modelar y reforzar el distanciamiento físico de al menos 3 pies (si es posible, al menos 6 pies para aquellos que no están completamente vacunados).
5. Se recomienda que el personal del distrito trate de mantener 6 pies de distancia social para las personas no vacunadas tanto como sea posible. Esto puede incluir nuevamente la necesidad de quitar los muebles y otros materiales tanto como sea posible sin afectar negativamente la calidad de la instrucción. El objetivo final es acercarse lo más posible a 6 pies entre los estudiantes.
6. El personal de la escuela maximizará la distancia física tanto como sea posible cuando se mueva a través de las líneas de servicio de alimentos y mientras coma en el interior. Los estudiantes menores de 12 años se mantendrán al menos a 3 pies de distancia durante el desayuno/almuerzo. Se recomienda que los estudiantes mayores no vacunados (12 +) y los adultos también elijan sentarse al menos a 3 pies de distancia de otros estudiantes durante el almuerzo/desayuno.
Sección 3 - Protocolos de salud.
1. Los padres/tutores tendrán que realizar el control de temperatura y la detección de síntomas antes de que el estudiante salga de la casa para ir a la escuela. Los estudiantes que presenten síntomas de enfermedades infecciosas, como influenza (gripe) o COVID-19, deben quedarse en casa y comunicarse con su proveedor de atención médica para realizar pruebas y recibir atención.
2. El distrito ya no requerirá calcomanías y ya no realizará exámenes de temperatura y síntomas en la escuela.
3. Los padres/tutores aún deberán comunicarse de cerca con la escuela con respecto a la enfermedad del estudiante.
4. El plan completo tiene un proceso paso a paso que describe los requisitos de la familia y la escuela cuando se trata de estudiantes enfermos.
5. Los estudiantes y miembros del personal no vacunados aún tendrán que ponerse en cuarentena si se considera que están en contacto cercano con una persona que dio positivo por COVID-19 con dos excepciones importantes.
Los nuevos requisitos de IDPH indican que si una escuela tiene un requisito de máscara completa (y las máscaras se están usando apropiadamente), los estudiantes que mantengan entre 3 y 6 pies de distancia NO necesitan ponerse en cuarentena incluso si se determina que son un contacto cercano. Si los estudiantes están a menos de 3 pies durante más de 15 minutos de otra persona que da positivo por COVID, aún deberán ponerse en cuarentena. Pero . . .
Hay un nuevo procedimiento llamado "Prueba para permanecer". Si se determina que alguien no vacunado es un contacto cercano pero no presenta síntomas, él / ella (el padre / tutor) puede aceptar hacerse la prueba en los días uno, tres, cinco y siete a partir de la fecha de exposición con una prueba rápida. Si la persona sigue siendo negativa en cada una de esas pruebas, NO es necesario que se ponga en cuarentena.
6. No se requerirá que los estudiantes y el personal vacunados se pongan en cuarentena, incluso si se considera un contacto cercano.
7. El distrito solo solicitará información sobre el estado de vacunación de los estudiantes durante situaciones de contacto cercano y cuarentena.
8. La enfermera de la escuela llevará a cabo pruebas rápidas en la escuela con el consentimiento de los padres/tutores. Esto podría acortar significativamente el tiempo que los estudiantes están fuera de la escuela.
9. Los estudiantes que presenten los siguientes síntomas deben ser evaluados antes de regresar/permanecer en la escuela: fiebre por encima de 100.4 o más, tos, pérdida del gusto, pérdida del olfato, dolor de garganta o dolores corporales.
10. Los estudiantes que presenten los siguientes síntomas no necesariamente requerirán exámenes: fiebre baja, dolor de cabeza, secreción nasal, congestión, vómitos, diarrea u otros síntomas.
Sección 4 - Protocolos de limpieza
1. El personal del distrito continuará implementando rigurosos protocolos de limpieza.
Para acceder al plan completo, haga clic en este enlace: