Riders trail Okaw Valley 21-15 at halftime

Senior Basketball, Cheer, Band and Winter Guard Seniors!!!! Congrats to our students and parents.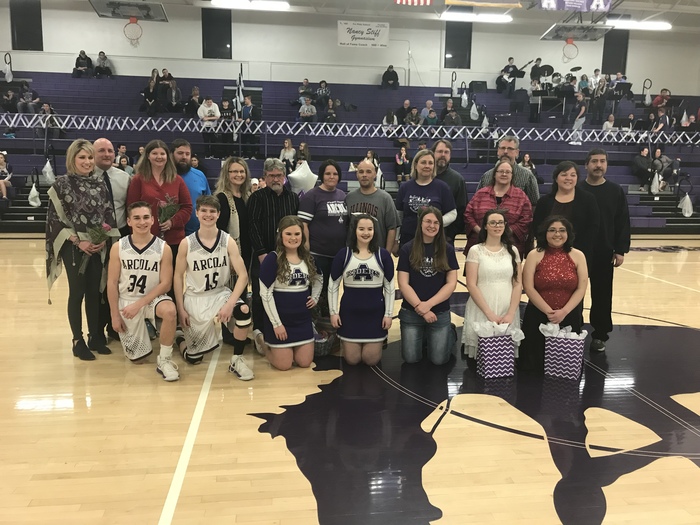 Rider JV wins 59-39 over Okaw Vally

Riders 51-31 end of 3rd Quarter

Arcola JV Boys up 35-18 at halftime over Okaw Valley

Learning can be fun even for Teachers. This is what we had to do to coach Stitt this afternoon to get het to cooperate!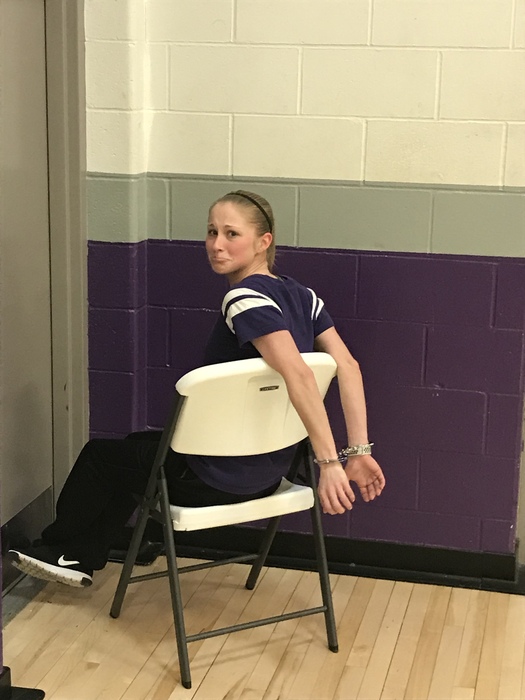 Teachers and staff engaged in learning during afternoon inservice!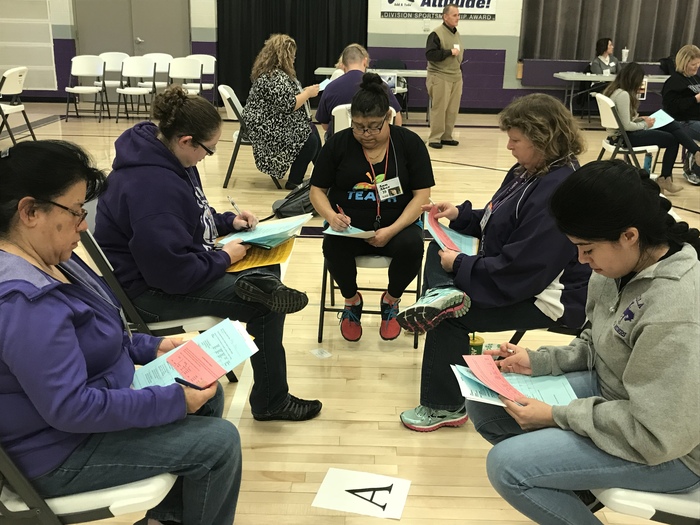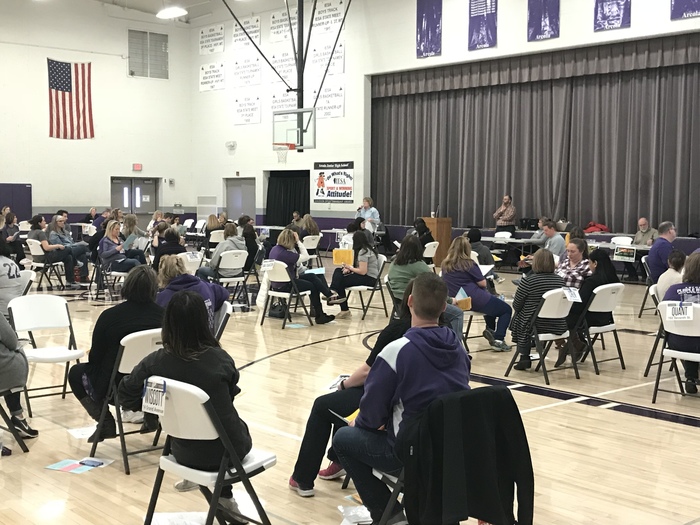 EIU Science Trip for HS Students!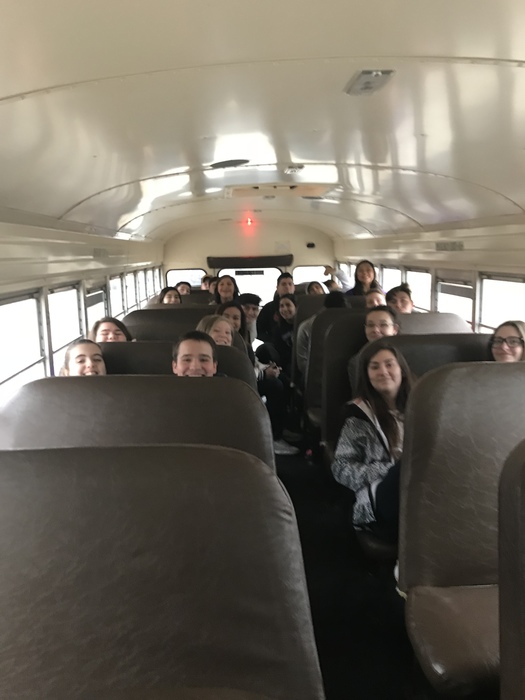 5th grade students building roller coasters to explain motion and force!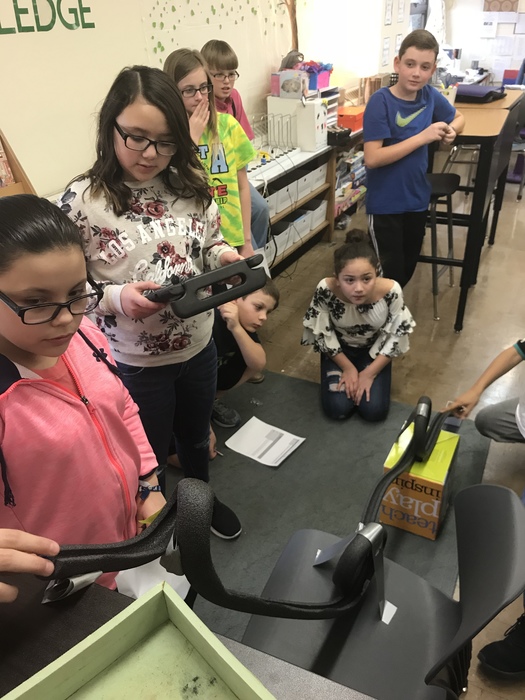 Celebrating Valentine's Day at Arcola Elementary. Not everbody loves hearts.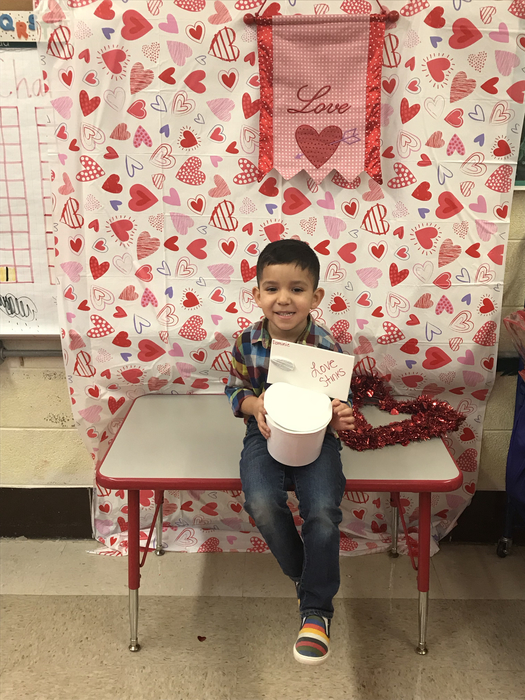 We are excited to be hosting the Douglas County Spelling Bee today. Good luck to all the contestants!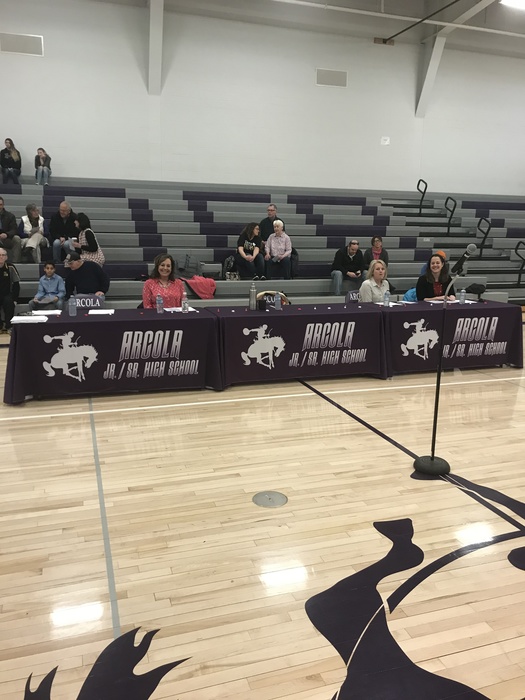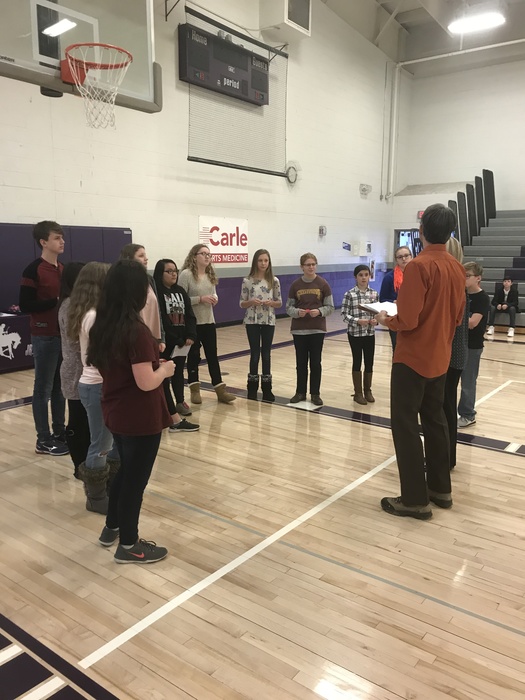 Reminder: School will dismiss at 11:30 this Friday for a teacher institute day.

Talked to a lot of great teacher candidates at Eastern Illinois University.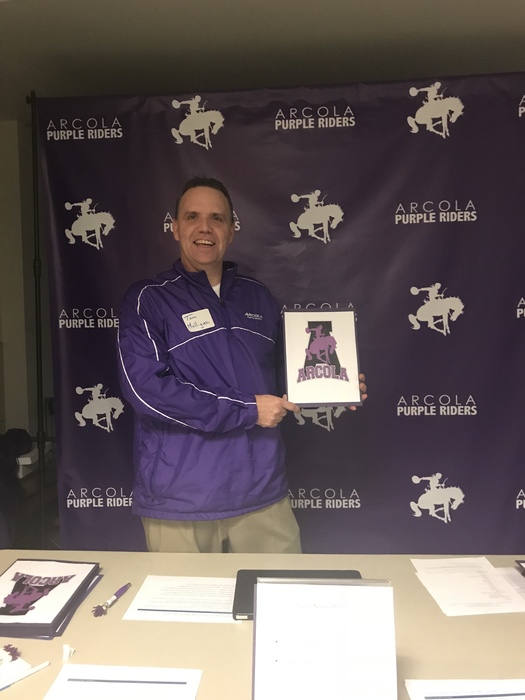 Recruiting teacher candidates at EIU! Easy to sell Arcola
SENIORS: GET REGISTERED TO VOTE! Deana Shields from the Arcola Township Office will be at AHS Monday morning at 8:40am in the HS library. Any senior who has turned 18 can get registered to vote in time for the March primary. To register, you will need 2 forms of ID: driver's license and piece of mail, school ID, school schedule, transcript, etc.

Arcola loses a great game to ALAH 61 to 53.

54-48 ALAH with 1:40 to go in the game

50-43 ALAH with 2::48 to go

ALAH 43 - Arcola 31 end of 3.

Arcola Winter Guard entertaining the crowd at halftime.