Thanks for James Hendrix for the awesome design and installation!

New District Office Entrance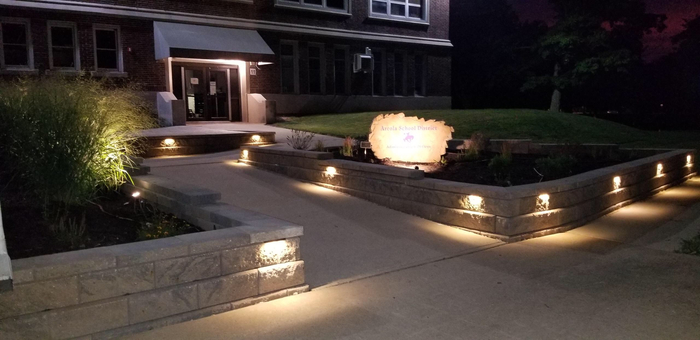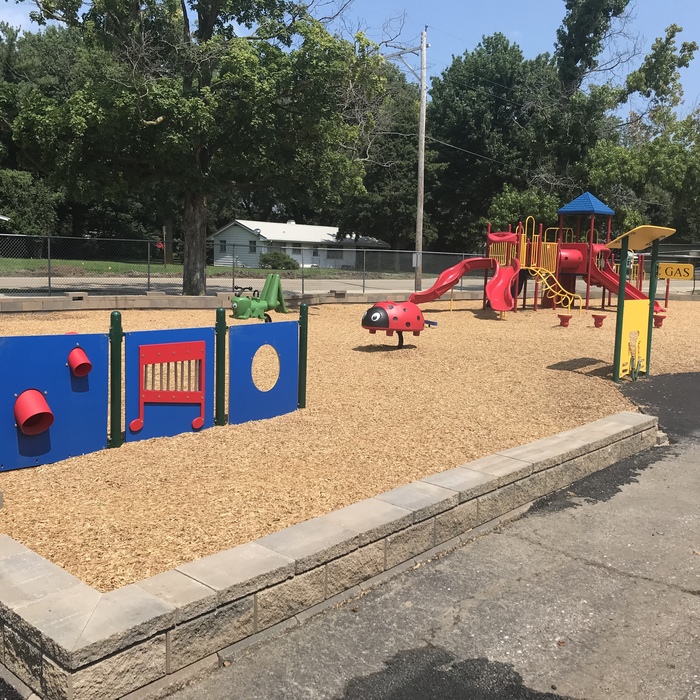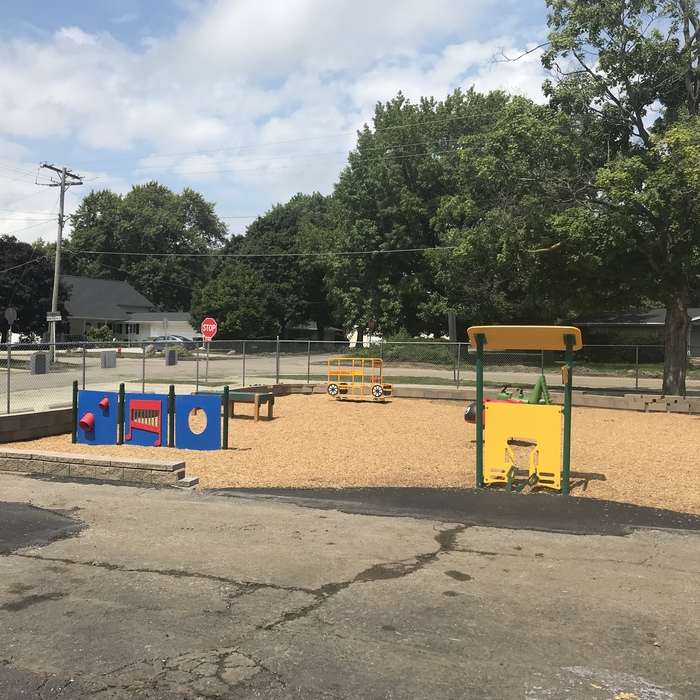 Omegaman helping create a Bully Free Zone in Arcola!!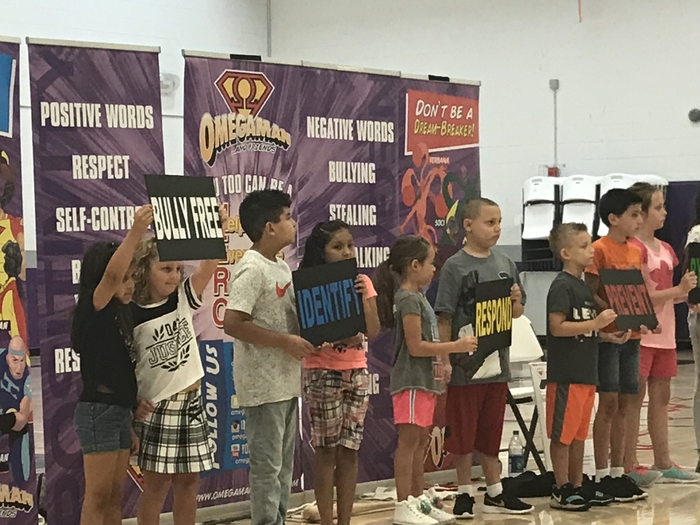 Omegaman talking about respect with our elementary student!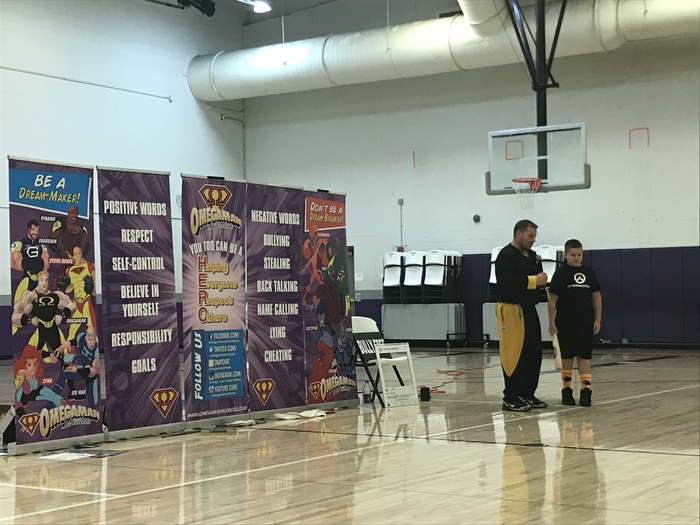 Arcola welcomes Golene Thrush as new 3rd Grade Classroom Teacher! Ms. Thrush will be teaching 3rd grade next year. She is replacing an elementary classroom teacher that recently resigned. She will be coming to us from the Georgetown School District and is also an EIU alum. At EIU, she was part of the prestigious Golden Apple Scholar program, which is a highly promoted teacher preparation program.

Arcola welcomes Aimee Lugo as new 6th Grade Classroom Teacher! Mrs. Lugo will be teaching 6th grade next year. She comes with several years of experience as well as she has been teaching at Shiloh Elementary School since 2012. She is married to Arcola veteran teacher Alex Lugo who has taught Art here for many years. Aimee is also a graduate of EIU and we are excited to have her as part of our team. She is filling a vacancy created because Ms. Cleeton will be moving from the classroom to a reading recovery intervention position.

Arcola School District is seeking candidates for the positions of Elementary School Attendance Clerk. Applicants should mail or e-mail letter of application and résumé to: Angie Gentry, Elementary School Principal Arcola School District #306 351 W Washington Arcola, IL 61910
agentry@arcolaschools.com
There is no deadline for applying but the position will be filled once the district finds the appropriate candidate.

Arcola welcomes James Caudle as new Junior High Math Teacher! Mr. Caudle brings a strong math foundation with being a high school certified math teacher and having twenty years of experience teaching junior high and high math in Lovington and then ALAH. Math teachers are very hard to find and the district is excited to find one with such strong credentials!


Don't miss our Fall Sports Kickoff this Friday beginning at 6:30 PM in the Jr. High Gym. Click on the link for more information.
http://5il.co/4dvd

Arcola welcomes Zachary Klunick as new HS Spanish Teacher! Mr. Kluinick will be replacing Pilar Ramos as our high school Spanish teacher next year. Ms. Ramos will be going back to Spain after a three-year stay in the United States. Zach is also a veteran teacher that grew up in the Springfield area and is currently teaching at Illini Central High School. He has spent extended time in both Mexico and Peru, which shows his passion for the Spanish Language!

Arcola welcomes Amanda Mendez as a new JH-HS Counselor! Amanda will be filling the new junior high-high school counseling position that was added for next school year by the Board of Education. She has spent the last several years as a high school counselor in Monmouth-Roseville High School. She has worked with a very diverse student population in Monmouth and she is fluent in Spanish. She is also an EIU graduate and we are excited to have her sharing her talents in Arcola!

Get your Cola War shirts ordered, and support your Rider football team.
http://5il.co/4b83

Arcola welcomes Robert Boyd as new HS Math Teacher. Mr. Boyd will be teaching High School Mathematics. This position was vacant because Riley Fore moved from the math position to the instructional coach position next year. Robert has over twenty years of experience teaching high school math. He comes to us from Tuscola High School.

If you need bus service for the upcoming school year be sure to call Gould Bus Service at 253-2232 to add your child to the bus route.

Arcola welcomes John Craig as new HS History Teacher! John will be filling the newly created High School Social Studies position, John graduated from Eastern Illinois University and taught many years at the Okaw Valley School District before moving with his family up north where he taught at River Grove Junior High. John will bring a wealth of classroom experience and a passion for history to our school!

Warm welcome to Greg Gisinger. Greg will be filling the newly created K-12 Physical Education teaching position. He will also be the new High School Head Boys Basketball Coach. Greg has many years of experience both in the classroom and coaching and he comes to us from the Watseka School District. He attended high school in Cerro Gordo. He will now be rooting for the Purple Riders instead of the Broncos!