Mr. Fore and Ms. Chovanec attending a training with Technology leaders from Illinois at Leading Innovation - Building Momentum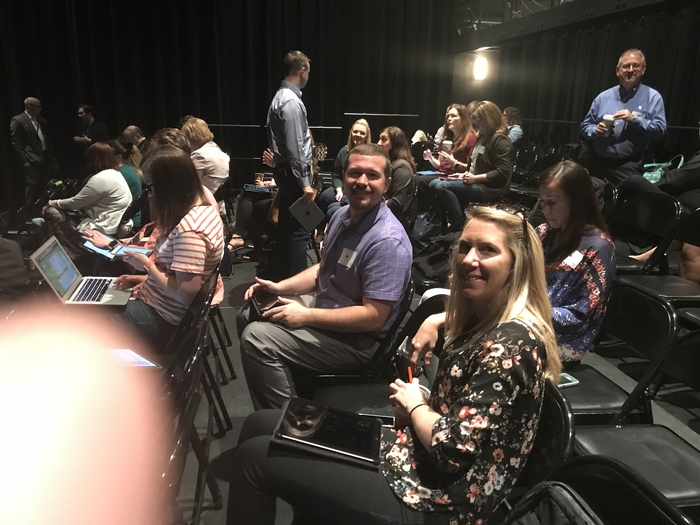 The Arcola School Board recently approved some changes to the student fee schedule for the 2018-2019 school year. The Board approved an increase of $0.10 in lunch and breakfast prices for next school year. The increase would be from $1.95 to $2.05 for elementary and $2.20 to $2.30 for JH/HS. The increase for breakfast will be from $1.35 to $1.45. This change was required as part of the federal lunch program that the district participates in annually. The district is required to keep the paid prices close to the per meal reimbursement rate set by the federal lunch program. On the other hand, the Board reduced or suspended completely a variety of fees for students for the upcoming school year. The following are the changes that will be in effect for the 18-19 school year: • Reduction of Textbook/Registration Fee by $15 at all levels. The Fees will be ES - $30; JH - $40; HS - $45. • There will no course fees at the junior high or high school (these were $15 fees each for courses like Chemistry, Art, Ag, Business etc.) • There will be no $15 student activity fee for junior high and high school students. • There will be no $5 art fee for the elementary school students. • For junior high and high school extra-curricular activities, there will be a one-time $20 fee per student rather than a $20 fee per activity. The parents and community of Arcola has always supported the school district in tough financial times. The district is currently in strong financial condition and as a result, the Board decided it was time to reduce fees.

Mrs. Gentry proudly displaying that we will be National Board Cohort School in 2018-2019!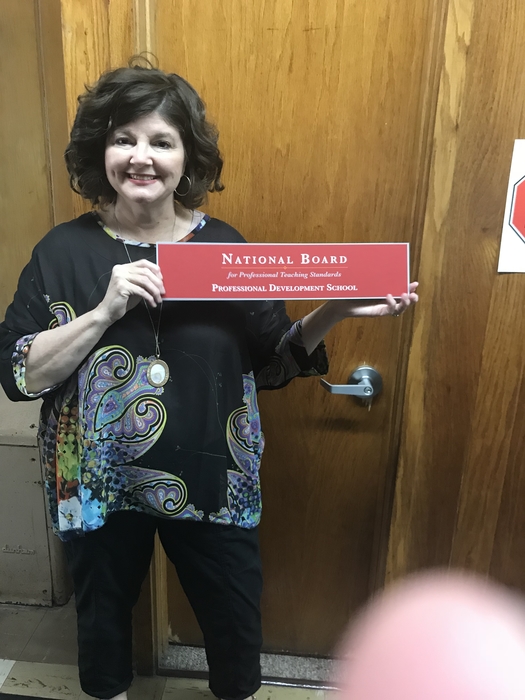 Arcola HS Band celebrating music from the British Isles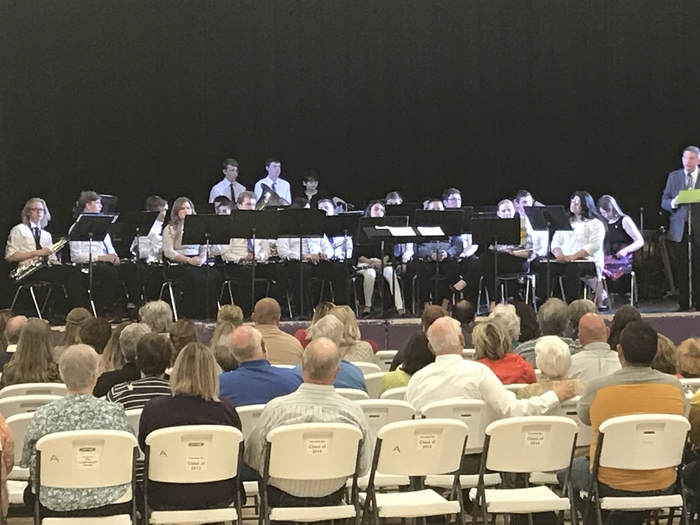 Arcola 5th Grade! Awesome job guys!

Enjoying Arcola HS Jazz Band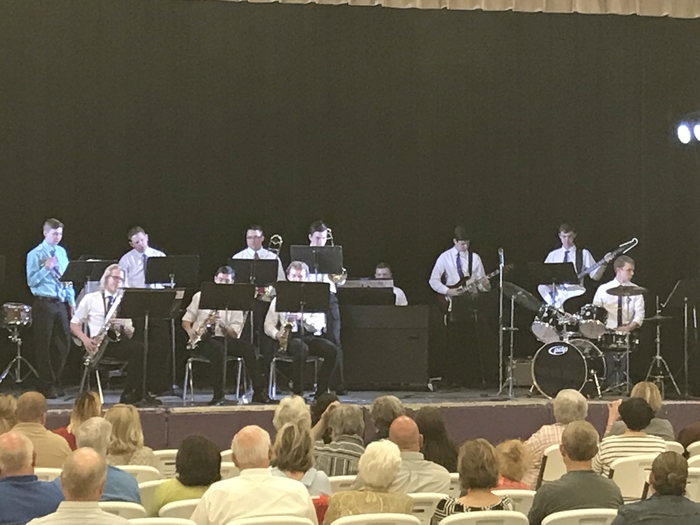 NATIONAL HONOR SOCIETY INDUCTIONS This afternoon, new initiates were inducted into the AHS chapter of the NHS. Seniors were also presented with their gold honor cords to wear at graduation.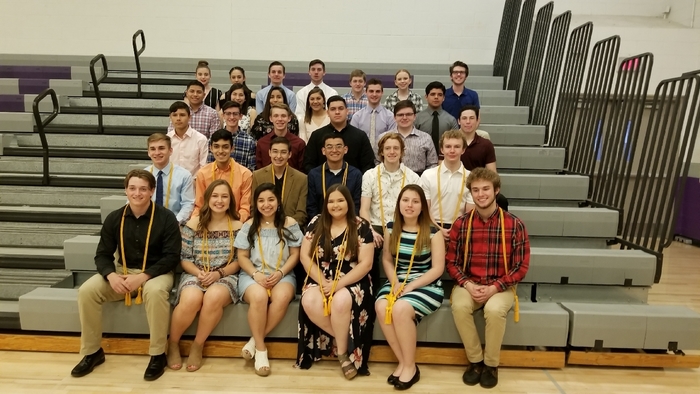 National Art Society Induction at AHS. Congrats to our 30 members and Mr. Lugo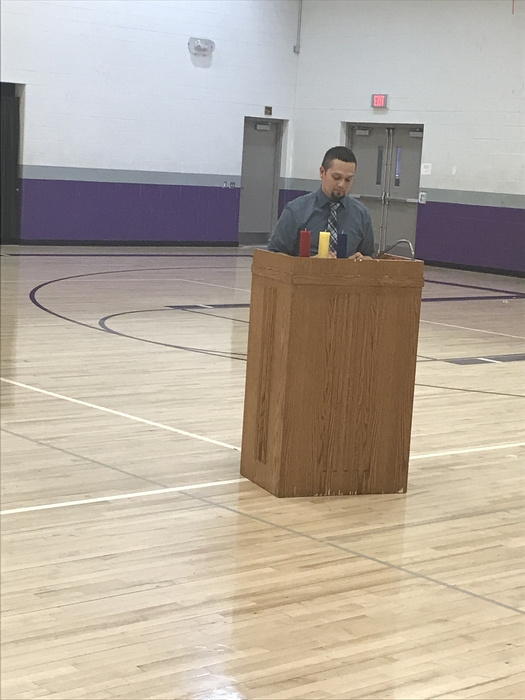 AHS students are at Tuscola High School this afternoon to hear Chris Herren, former NBA player, speak about addiction and self-destructive behavior. Linda Scribner, who lost her son Petey to a heroin overdose, helped organize the event and spoke to students from all over Douglas County before Mr. Herren.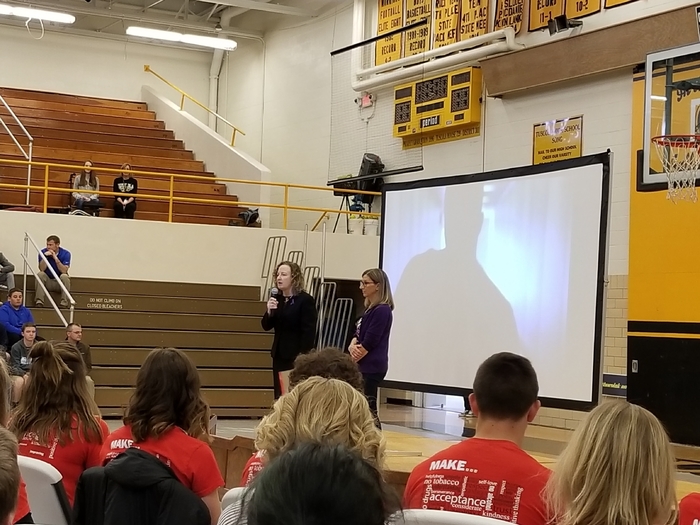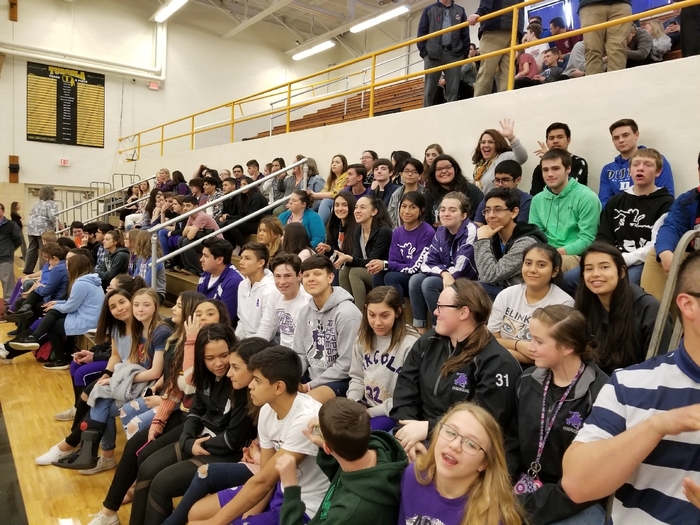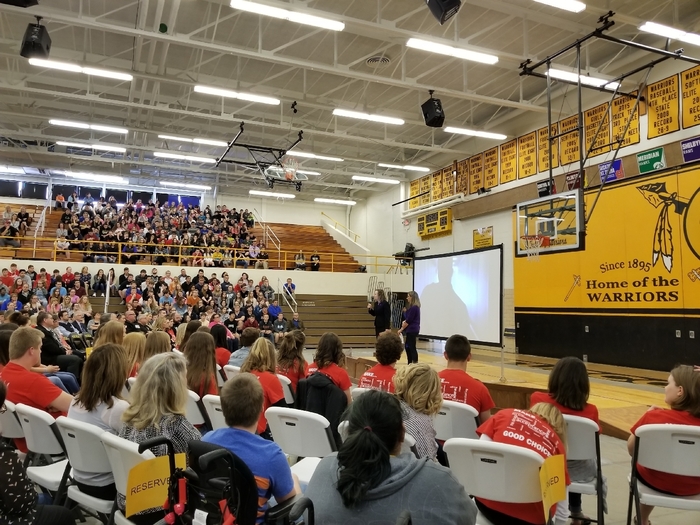 Arcola Illinois State Scholars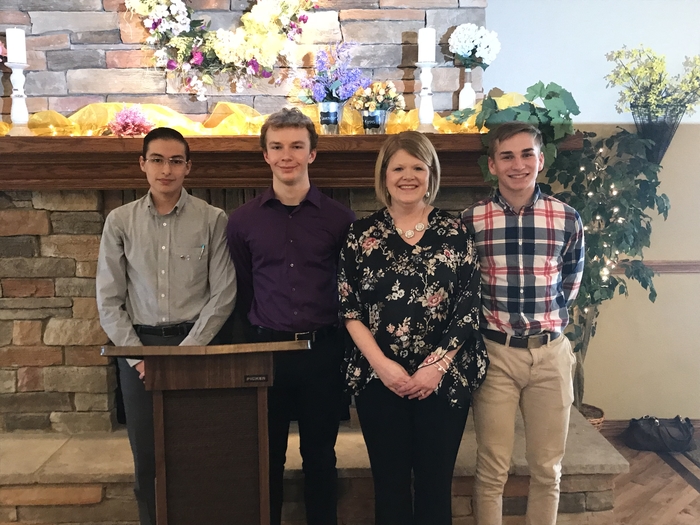 Arcola Alumni Gail Chaney Kalinich and her husband Kevin recently donated an original pastel painting of Arcola High School created by world class artist and Arcola Alumni Nancy King Mertz.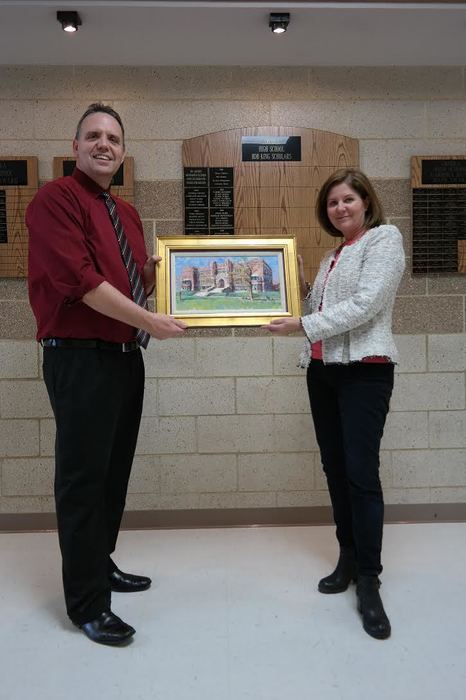 Dear Arcola School Community, there was a rumor going around tonight about a potential school shooting tomorrow at school. The district has been working with the Arcola Police Department investigating the situation. There is no creditable information that has led to any concern about student safety tomorrow. Again, there is NO Creditable Threat. But as a precaution we will have a police presence at school tomorrow.

Several AHS students hearing from a Distinguished Alumni Gail Chaney Kalinich.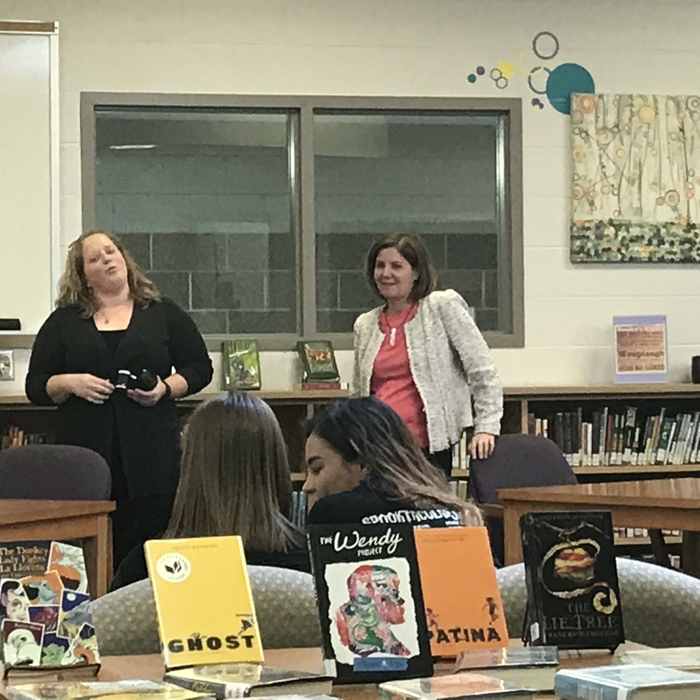 EIASE is hosting a parent panel on Autism Awareness on April 18th from 9:00 - 11:30 AM. See the link for more information.
http://5il.co/346k
The sophomore class toured Libman's today, a truly impressive production facility. #ArcolaProud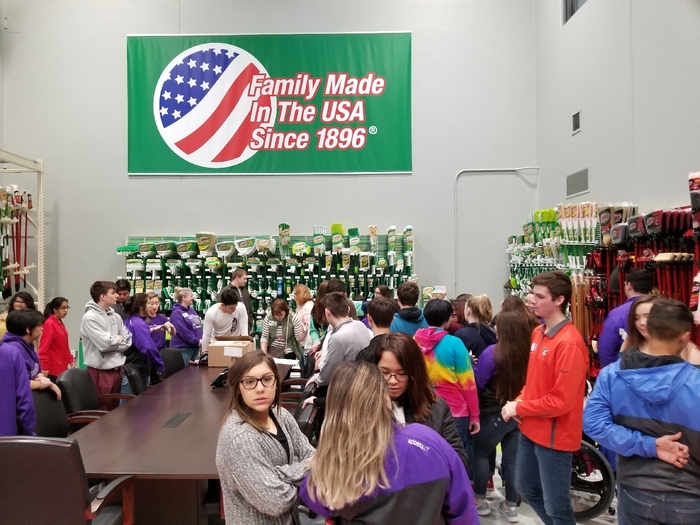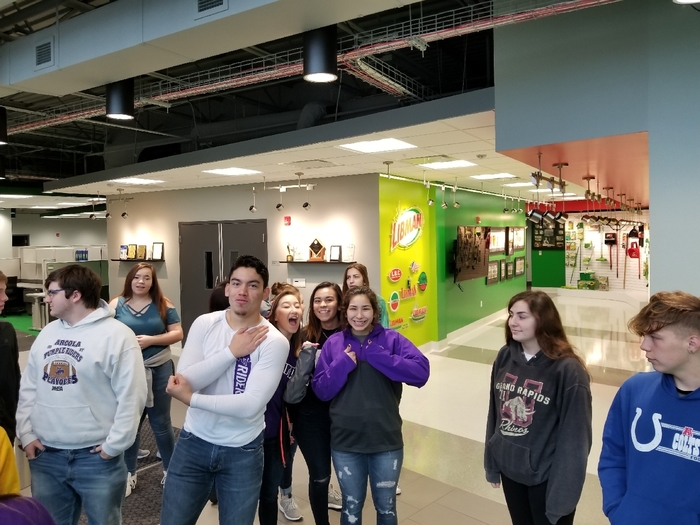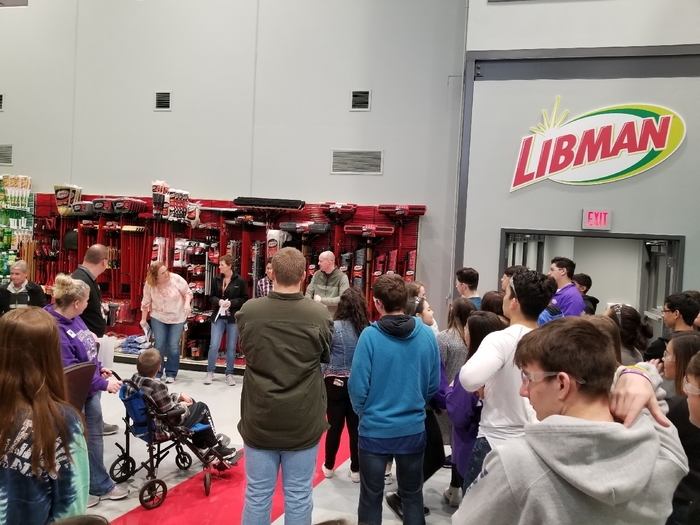 Arcola Elementary School students learning about the African Culture.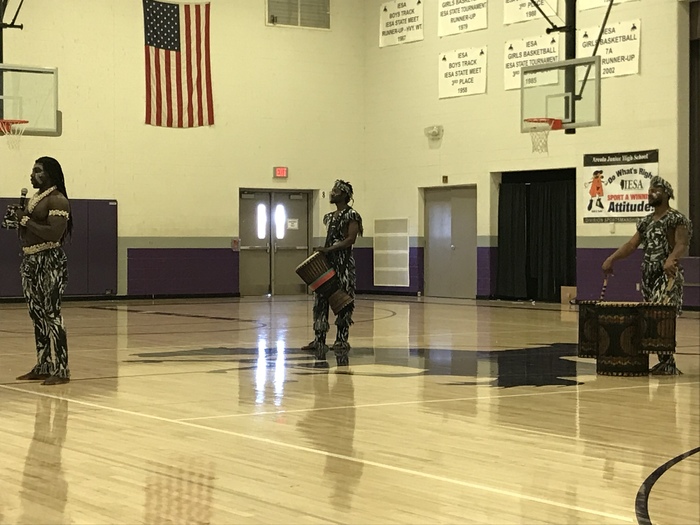 Students celebrating an awesome 3rd Quarter with Music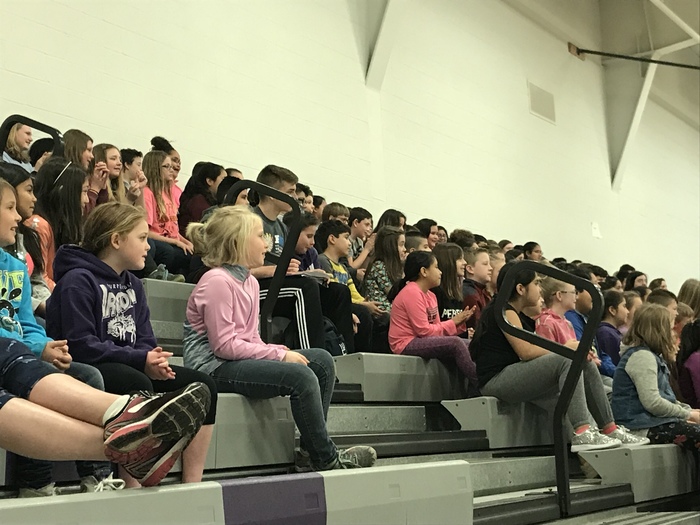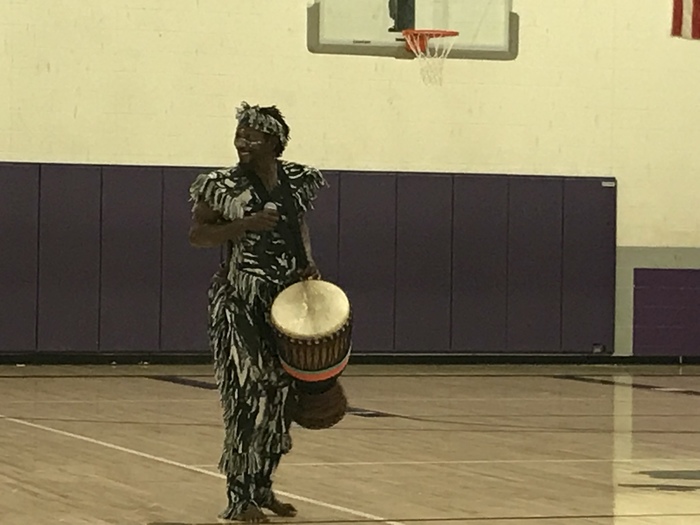 Congrats on All Conference Honors!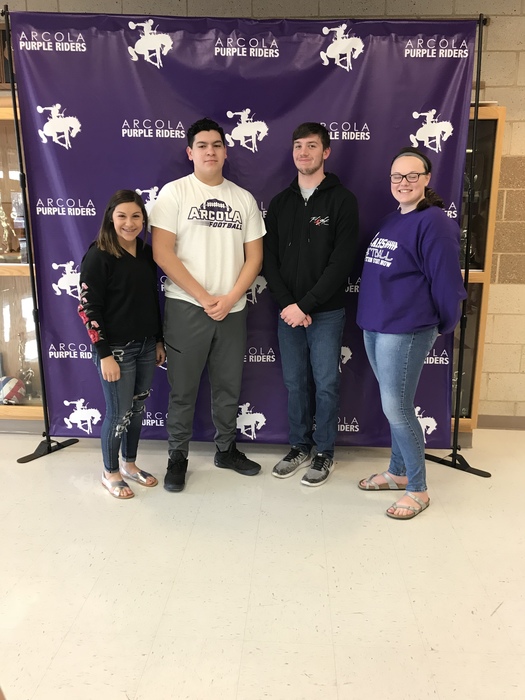 High school students helping out at elementary school Team Challenge night. Great part of a smaller school system!!