Tonight was a culmination of so many months of missing out. It was so good to see our athletes back in action. Many people put in so much time to make it possible. From planning, cameras, to seating, tickets, etc. It was all worth it to see our Riders back in action! We have a great community and great students! Go Riders!

For JH Boys Basketball game tonight and future JH Boys games played in the HS Gym, all players will be given four tickets for tonight's games and future games due to roster size. The players will have the tickets today after school. This will also serve as your certification that you are not having any Covid-like symptoms. Please note that the seats are at the top of the bleachers so there will be stairs to reach your seats.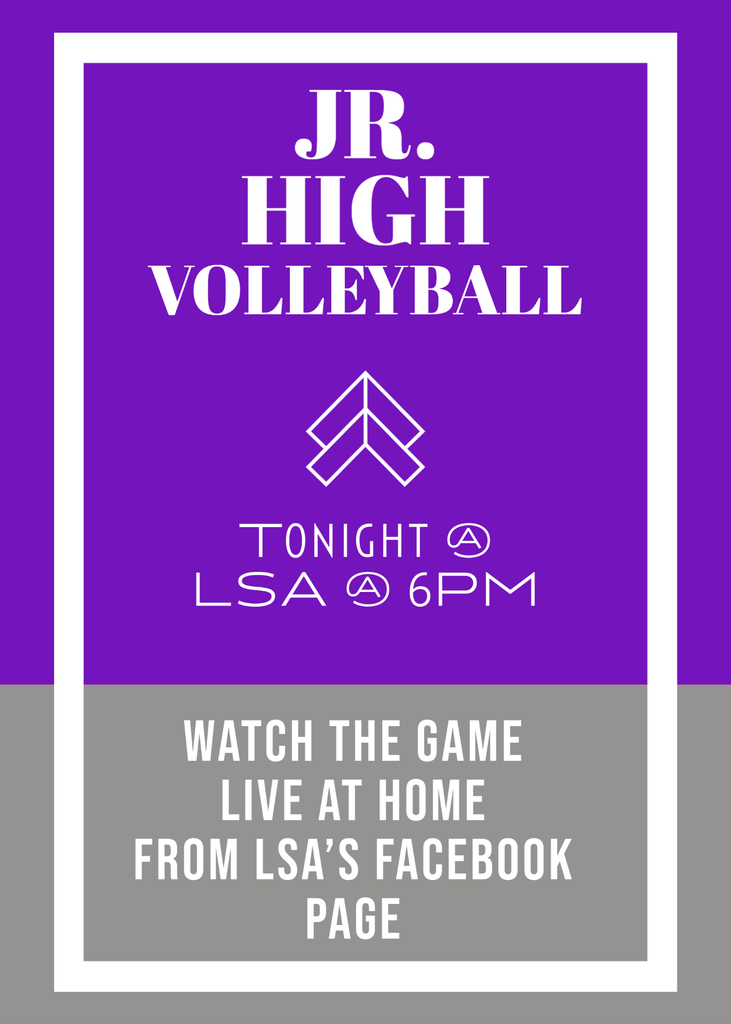 Please refer to Eventlink.com for most up-to-date sports schedules! You will need to create a community account!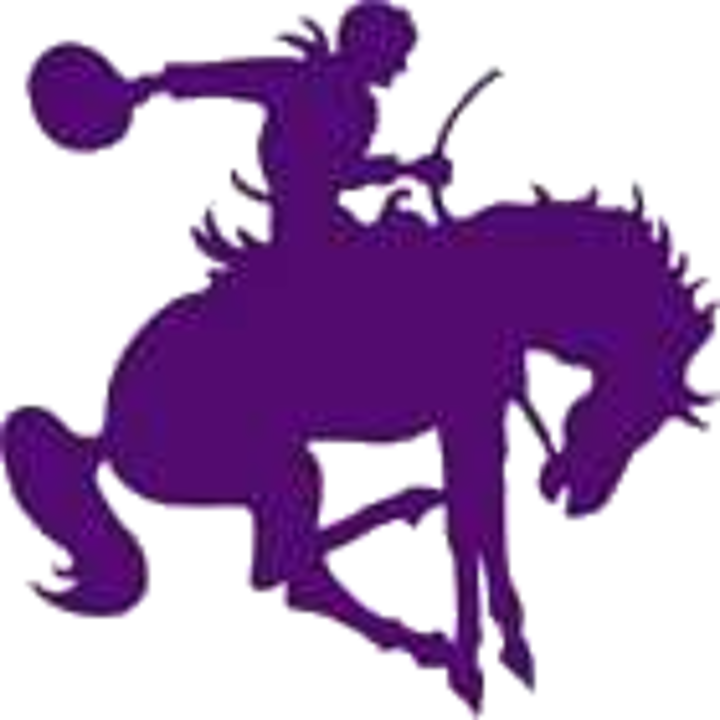 Congratulations to KayLee Hohlbauch on her commitment to play softball at Lincoln College next year! We are proud of you and excited to watch you this spring!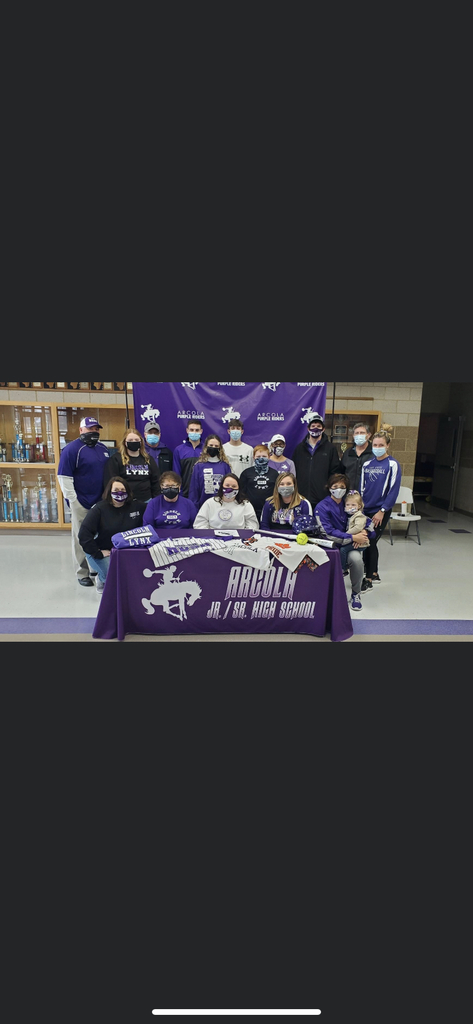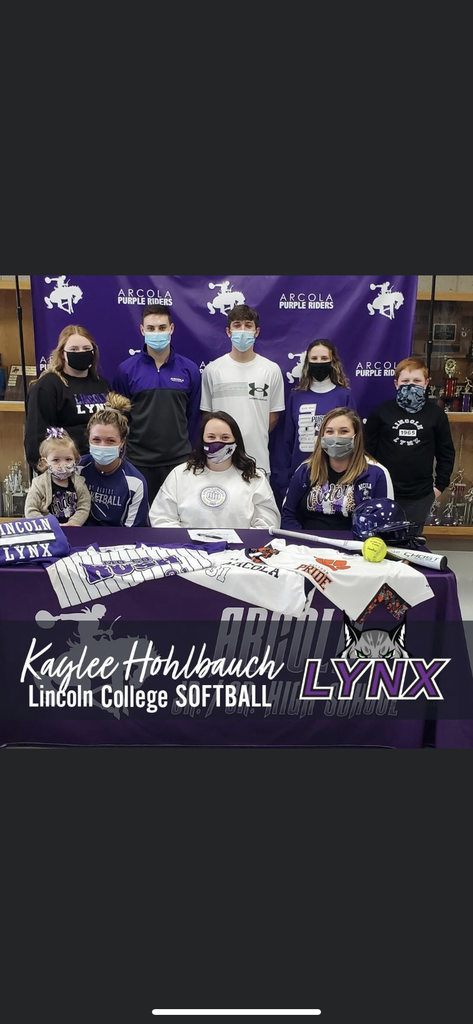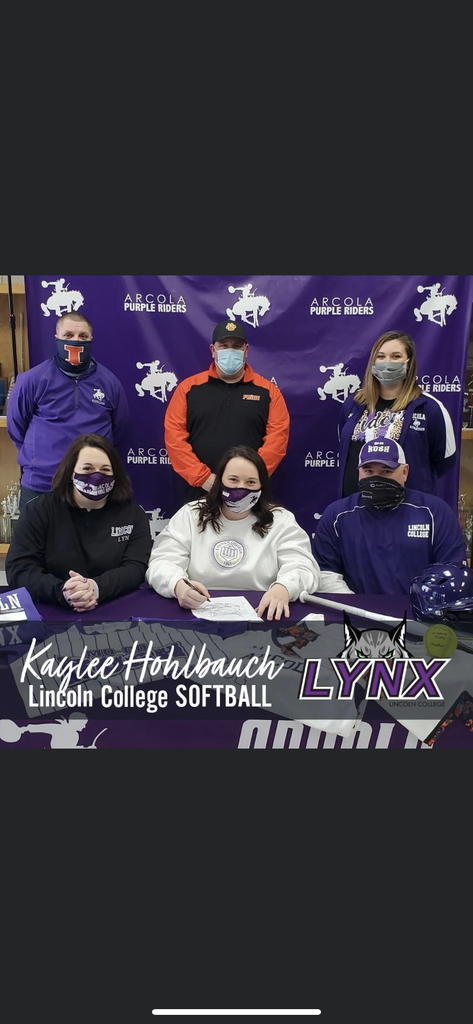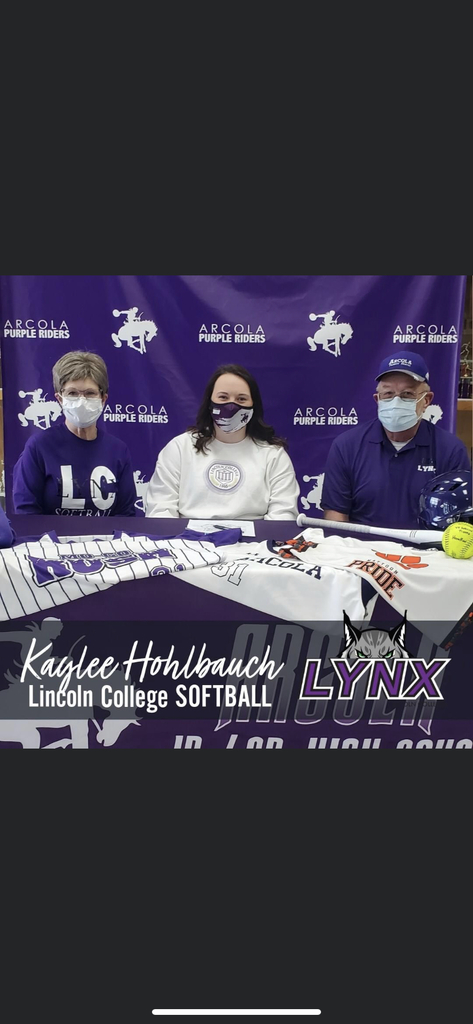 Updated seasons! Schedules being updated as we speak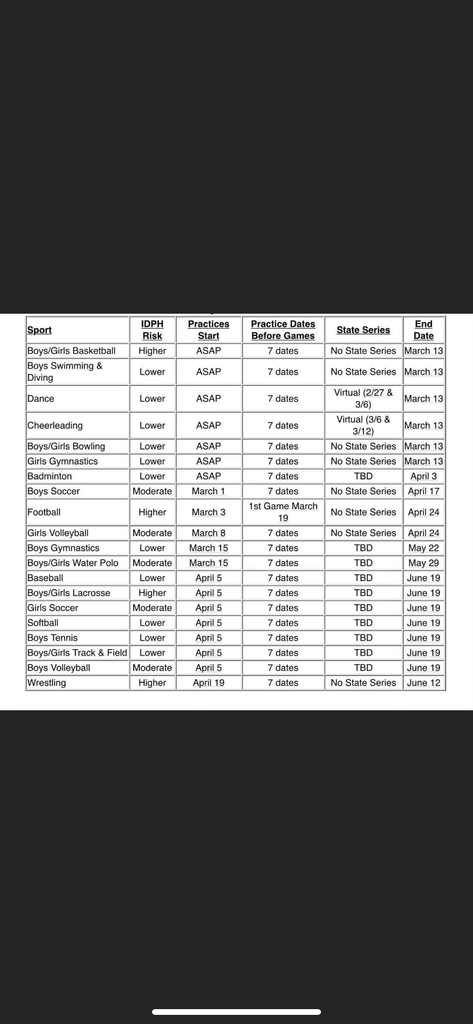 The district is currently working on a way to get parents and to our sporting events. We will be in touch with our plans! Go Riders!

JH Boys Basketball will practice from 2-4pm tomorrow (Saturday). Please bring physical and make sure you are masked

I have great news! With the new guidance from IDPH, our winter sports are set to compete. JH Teams must have 7 days of practice before competing in a game. IHSA board meeting will be Wednesday as of right now with an update for sports. We are so happy to get our athletes back to competing and doing what they love! More news will follow in the near future! Go Riders!

Arcola School District sends a huge shout to the Douglas County Health Department for providing the first vaccine to our school staff yesterday. They were amazing!

There will be a JH volleyball meeting tomorrow after school. Please check your emails for details!

Please have your athletes registered on Eventlink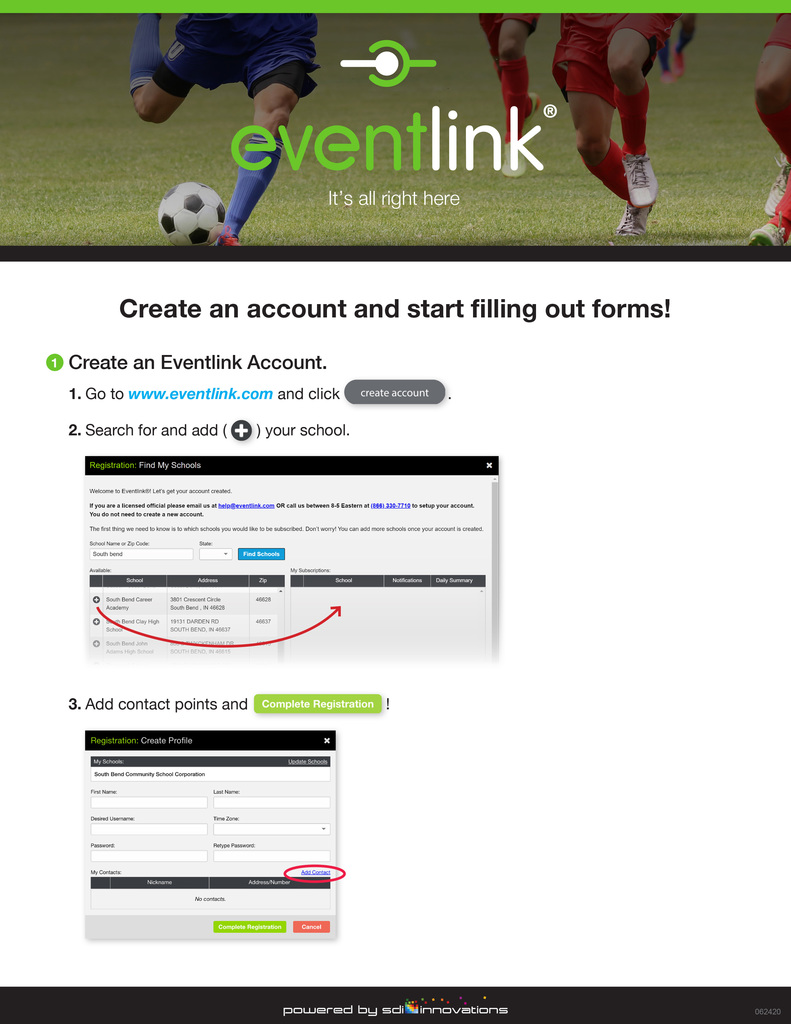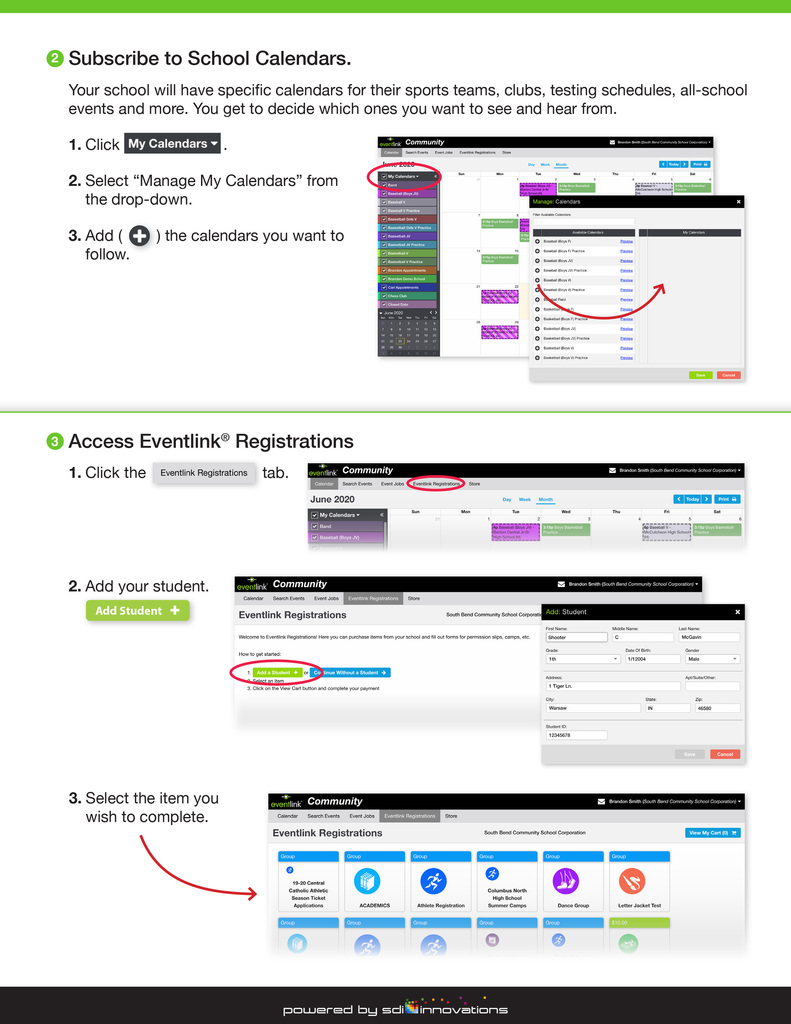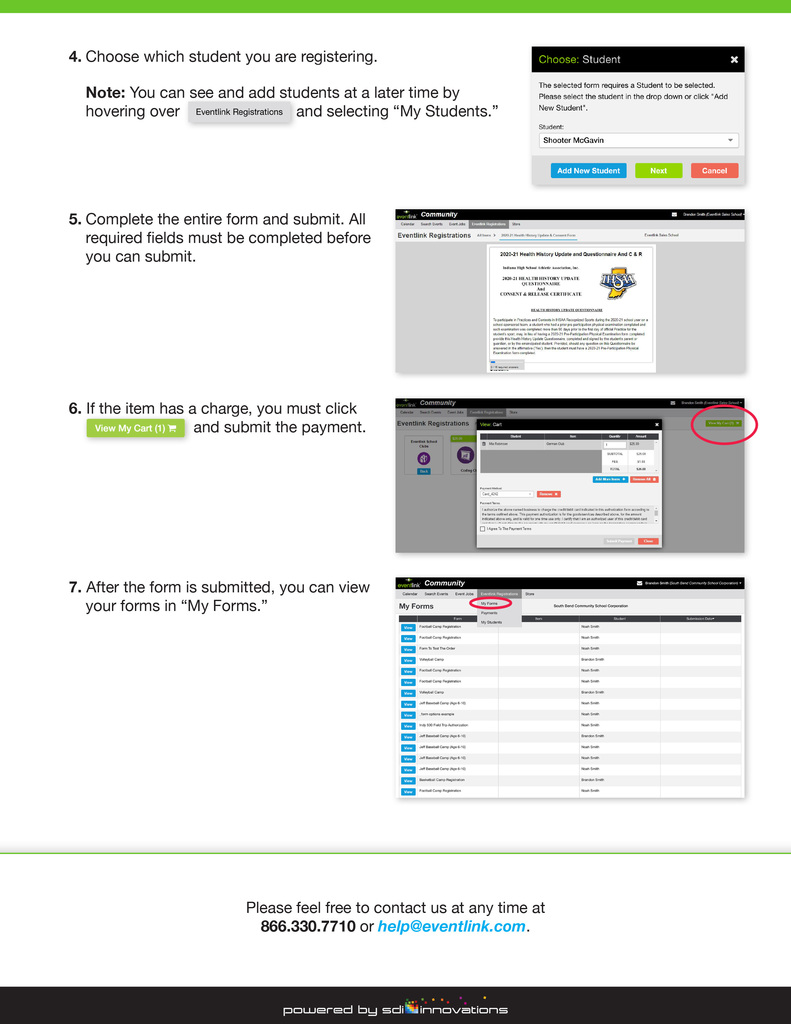 With our region moving to Tier 1, that means sports can get rolling! Our current in-season sports would be JH Volleyball and JH boys basketball as well as HS Girls and Boys Basketball. We are hoping to begin activities on Wednesday. Athletes- Please be sure we have your physical on file. Please stay alert for news from the school and from coaches! Please note, as of right now basketball is still deemed a high-risk sport by IDPH, so no competitions can begin as of yet. Volleyball is a medium-risk sport so we will be in contact with schedules! Go Riders!

Just a quick reminder that Breakfast and Lunch will remain free for all students to September 2021.


The Arcola School District is seeking candidates to work at Arcola Elementary School as a Bilingual Paraprofessional. Required qualifications include: Bilingual; having a love for children; being dependable; and having either a paraprofessional, teaching or substitute license. For more information on the requirements needed for obtaining a license, go to
https://roe11.org/licensure/
. For questions about the position/licensure or to apply, please contact Cathy Brimner, Special Service Director at
cbrimner@arcolaschools.com
or 217-268-4963.