Congratulations to KayLee Hohlbauch on her commitment to play softball at Lincoln College next year! We are proud of you and excited to watch you this spring!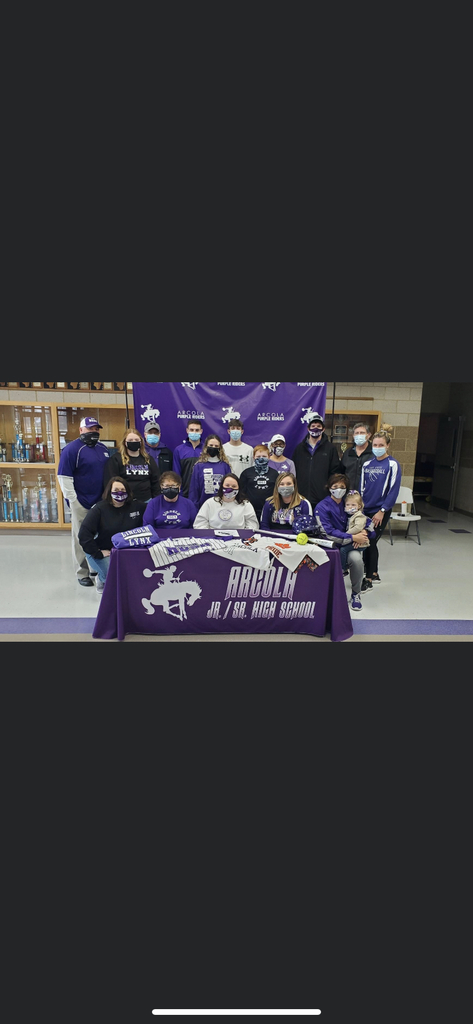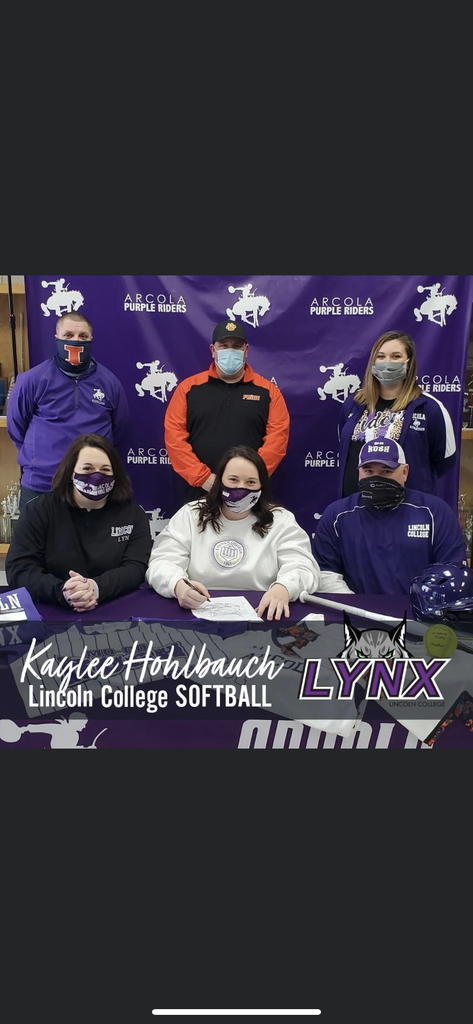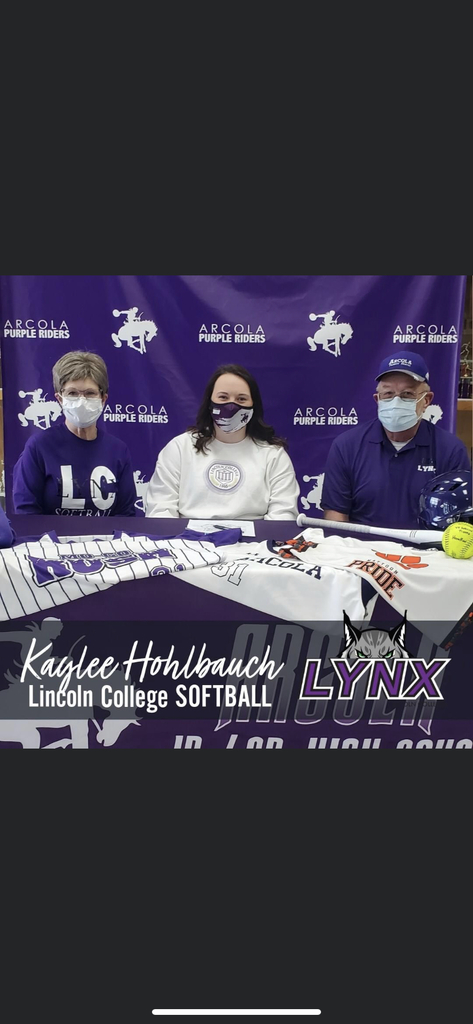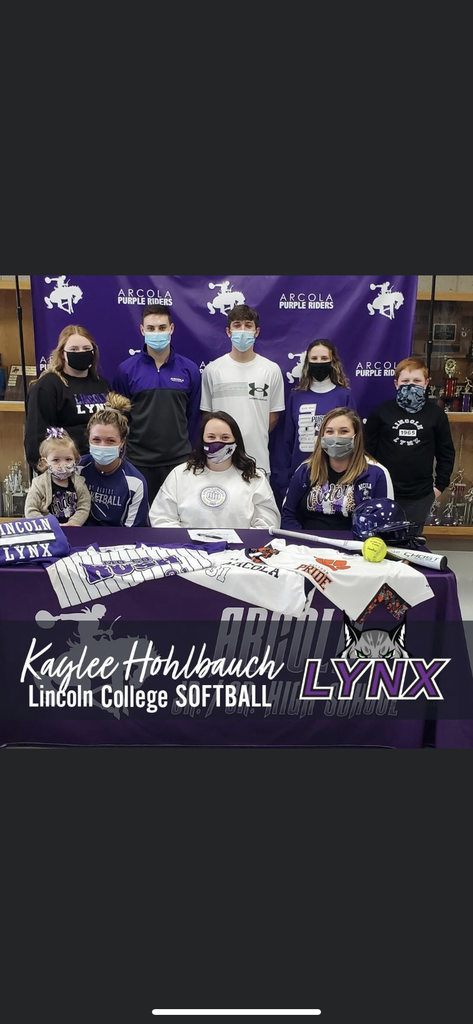 Updated seasons! Schedules being updated as we speak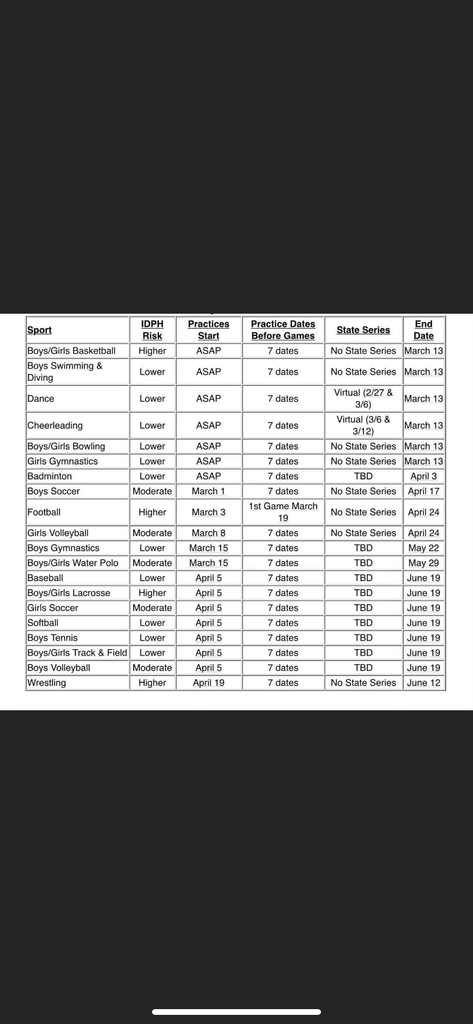 The district is currently working on a way to get parents and to our sporting events. We will be in touch with our plans! Go Riders!

JH Boys Basketball will practice from 2-4pm tomorrow (Saturday). Please bring physical and make sure you are masked

I have great news! With the new guidance from IDPH, our winter sports are set to compete. JH Teams must have 7 days of practice before competing in a game. IHSA board meeting will be Wednesday as of right now with an update for sports. We are so happy to get our athletes back to competing and doing what they love! More news will follow in the near future! Go Riders!

Arcola School District sends a huge shout to the Douglas County Health Department for providing the first vaccine to our school staff yesterday. They were amazing!

There will be a JH volleyball meeting tomorrow after school. Please check your emails for details!

Please have your athletes registered on Eventlink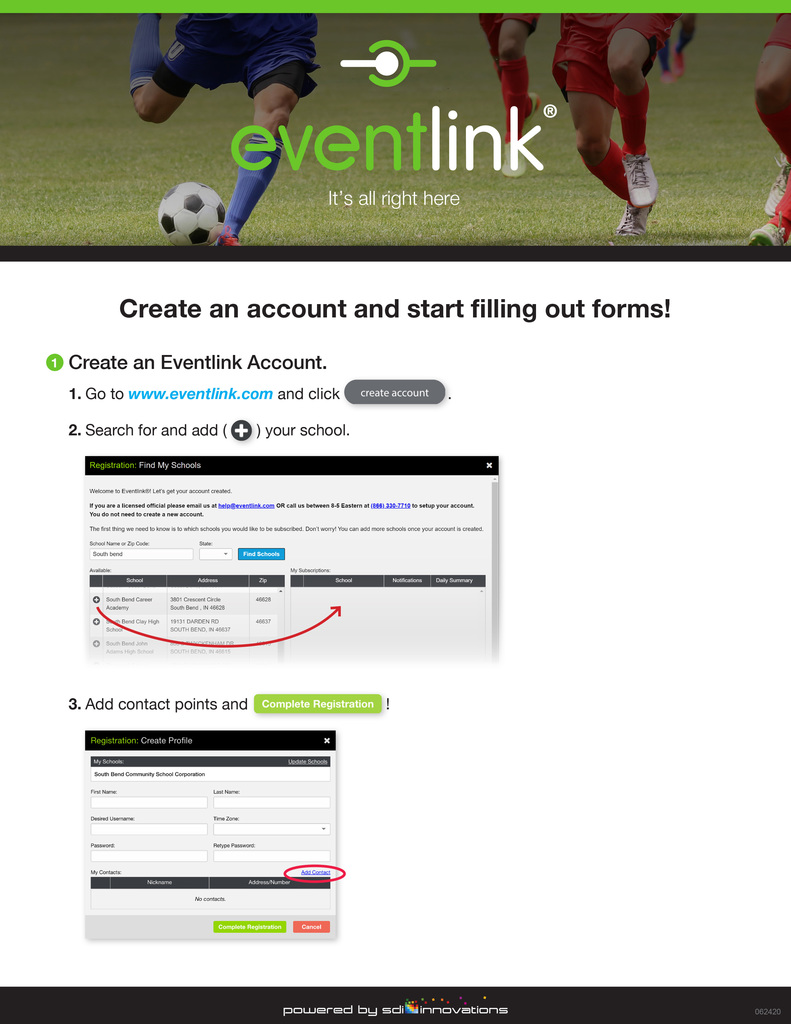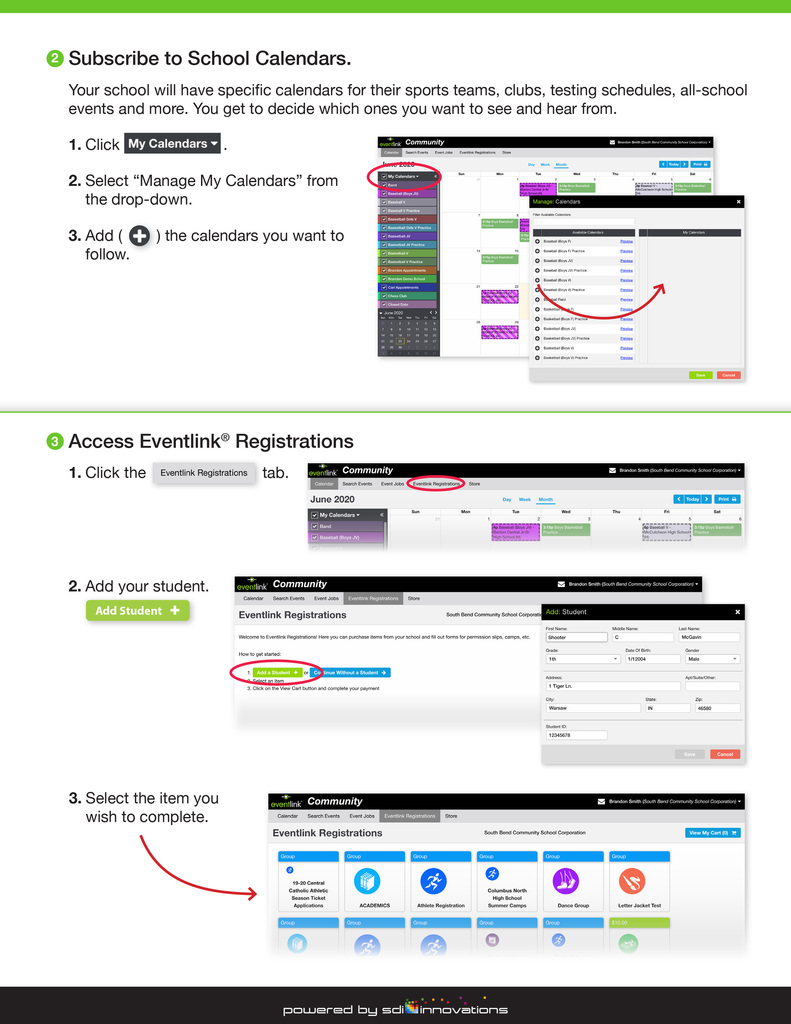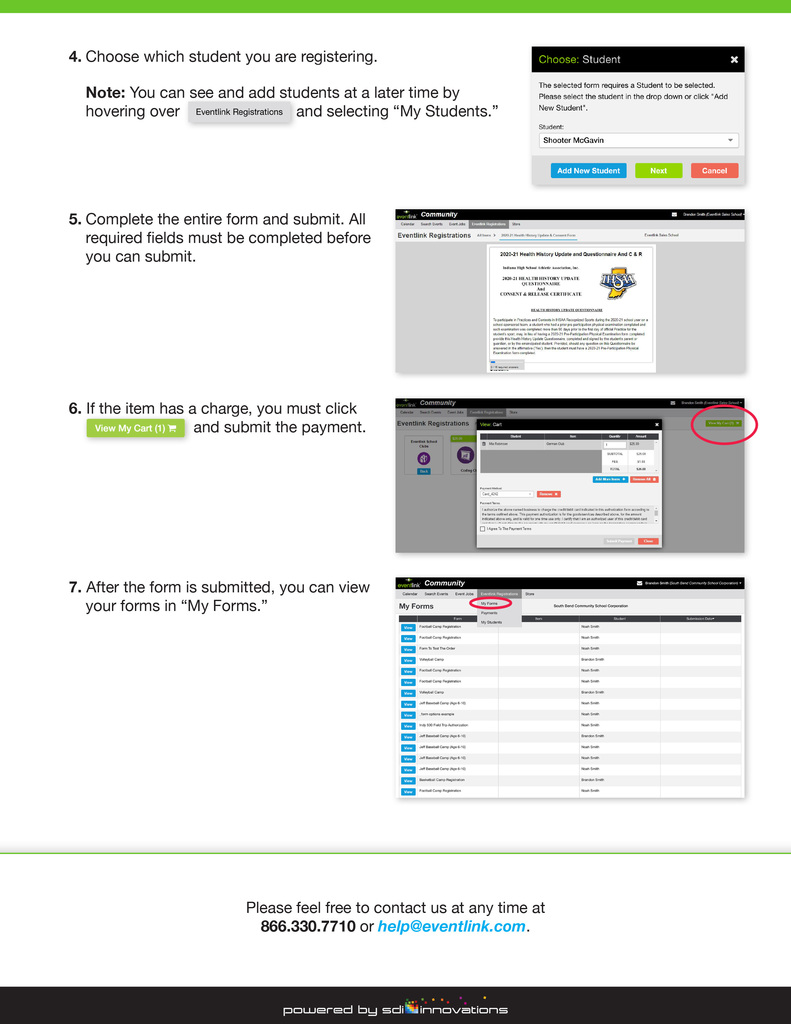 With our region moving to Tier 1, that means sports can get rolling! Our current in-season sports would be JH Volleyball and JH boys basketball as well as HS Girls and Boys Basketball. We are hoping to begin activities on Wednesday. Athletes- Please be sure we have your physical on file. Please stay alert for news from the school and from coaches! Please note, as of right now basketball is still deemed a high-risk sport by IDPH, so no competitions can begin as of yet. Volleyball is a medium-risk sport so we will be in contact with schedules! Go Riders!

Just a quick reminder that Breakfast and Lunch will remain free for all students to September 2021.


The Arcola School District is seeking candidates to work at Arcola Elementary School as a Bilingual Paraprofessional. Required qualifications include: Bilingual; having a love for children; being dependable; and having either a paraprofessional, teaching or substitute license. For more information on the requirements needed for obtaining a license, go to
https://roe11.org/licensure/
. For questions about the position/licensure or to apply, please contact Cathy Brimner, Special Service Director at
cbrimner@arcolaschools.com
or 217-268-4963.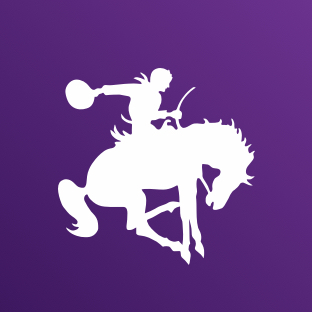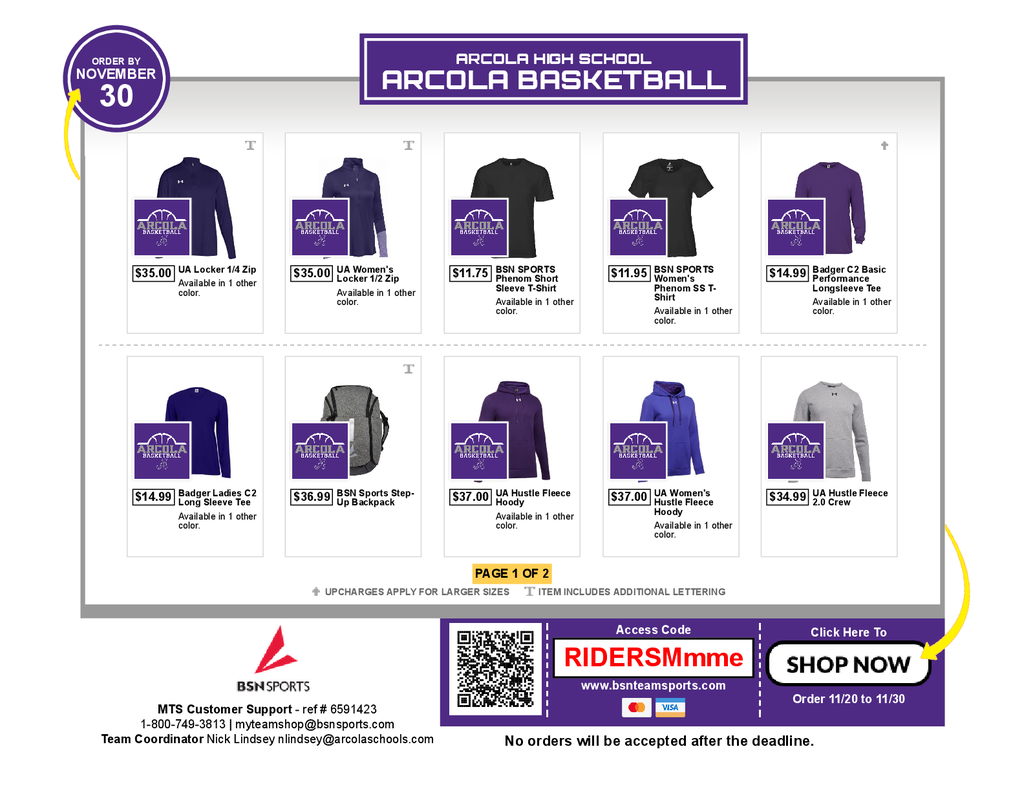 Graduation dates have been set! 8th grade promotion- Thursday, May 27 at 7pm High School Graduation- Friday, May 28 at 7pm

The Arcola School District School Board just approved paying substitute teachers $125 a day for anyone willing to be a substitute in the district. Applicants must be willing to obtain a substitute teaching license. For more information on the requirements needed for obtaining a license, go to
https://roe11.org/licensure/
and look at the substitute qualifications. The Regional Office of Education coordinates substitutes for all districts in their region but once certified, applicants can select the districts where they want to sub. If you have any questions about subbing in the Arcola School District, please contact district superintendent Tom Mulligan at
tmulligan@arcolaschools.com
.

Unfortunately, due to the times we are in, the family and school think it is best to postpone the Celebration of Life for Coach Bradford that was scheduled to take place on November 6 at the football field. We look forward to celebrating coach in the spring with all of his family and friends around. Future details will be sent out from the family and we will celebrate Coach then. Stay safe and healthy.

We wanted to update everyone on the recent decision by IHSA regarding winter sports seasons. While we are glad to see that IHSA gave schools the go-ahead to proceed with sports, this decision is in conflict with the recommendation of the Governor and Illinois Department of Public Health (IDPH). As a result, the IHSA decision does not mean basketball is a certainty. Since this is a very fluid and evolving situation, the district, along with all other districts, will continue to review guidance from various governing bodies and consult with legal counsel and insurance providers before making a final decision on how the district will proceed. Thanks for your patience and we hope to see our athletes in competition soon!